Iconic US-based sports media brand Sports Illustrated has entered a new licensing partnership with iGaming giant 888, enabling the online casino operator to open new iGaming and sports betting platforms across the US under the Sports Illustrated franchise. The first of which will be the SI Sportsbook in Colorado's regulated iGaming marketplace. The deal involves 888 and Sports Illustrated's parent company Authentic Brands Group (ABG).
The 888casino brand is synonymous for having one of the leading welcome campaigns for new customers, with players able to secure £88 in free chips to play with, along with 25 free spins on selected slot titles. It's an excellent entry into the 888casino experience for newcomers, which first launched in 1997 and has since cultivated a global following of 17 million active players worldwide. Despite its global user base, 888 has found it increasingly difficult to crack the regulated US market, whilst watching on at the likes of DraftKings, BetMGM and FanDuel that have prospered in this burgeoning field since the scrapping of the PASPA.
888 chief executive Itai Pazner said that the partnership is one the group has "been hinting at" over recent months. Pazner described the deal as a "strategic partnership" that will give 888 the ability to "accelerate [its] investment into the US [market]". Pazner believes the US marketplace offers one of the most "exciting long-term growth opportunities" for leading iGaming operators like 888.
More than a decade spent trying to crack the US for 888
It has been something of a rocky road for 888 in the US market since its emergence back in 2009. It was one of the first operators to join forces with Caesars Entertainment, launching an online poker room for the World Series of Poker (WSOP) to residents in Nevada and New Jersey. 888 remains the only platform to have operated an "interstate" poker platform for citizens in NJ, NV and Delaware (DA).
888's poker platform was starting to make inroads in New Jersey, with a slow but steady inclusion of casino games too. However, its licence in Nevada would only extend to online poker only. At the other end of the spectrum, competitor brands such as Rush Street Interactive and Golden Nugget Online Gaming were using their growth in New Jersey as the foundation for public listings on the NASDAQ.
888 was then overlooked by its long-term partner Caesars Entertainment once the post-PASPA era took hold. Caesars opted to find a new partner for its regulated sports betting, with 888 forced to spread its own wings solo and acquire its own US sportsbook licence. Nevertheless, this latest arrangement with Sports Illustrated is still a much-needed alliance.
Sure, Sports Illustrated is by no means at the forefront of sports betting technology. Its heritage brand harks back to the pre-internet age of sport, where its magazine was revered and in-demand worldwide. However, its legacy means that Sports Illustrated still attracts a monthly online user base of 30 million people. Although this doesn't compete with ESPN's 117m-strong monthly user base – which 888's competitors Caesars and DraftKings now benefit from – it's still represents an engaged pool of customers with which to target.
ABG are equally excited about the prospect of having the SI brand cemented in the fast-growing US iGaming and sports betting sphere. Its founder and chief executive, Jamie Salter, described the partnership as an opportunity to "diversify the brand's revenue streams" and provide an exciting sports betting product that captures the imagination of its sports consumers that will already be fully engaged with sports betting markets and lines.
Its SI Sportsbook in Colorado will become the first to utilize 888's proprietary sports betting platform. Under the terms of its new arrangement, 888 will be deploying a string of digital markets, product developers and sports traders to work in tandem with Sports Illustrated's illustrious sports content producers.
In many ways, 888's decision to partner exclusively with Sports Illustrated in the US sportsbook market allows the brand to put all of its eggs in one basket. Pazner described sports betting as the "main battleground" in the US gambling industry right now, with the deal with ABG equipping 888 with the "best ammunition [it] can get".
888's Orbit platform will take personalized iGaming to a whole new level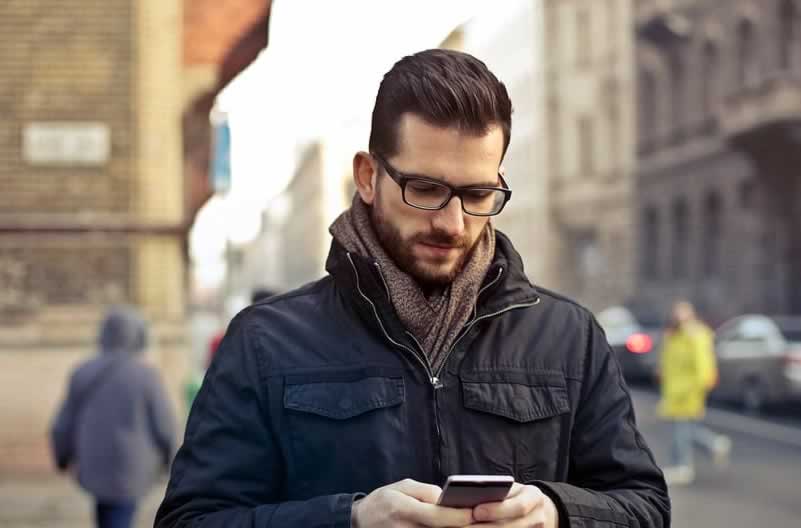 Pazner believes 888 has one edge on the rest of the US marketplace, with its proprietary technology stack having been road-tested in multiple regulated iGaming markets throughout Europe. Orbit is 888's most significant product innovation, which has sought to optimise and refine the user experience of the 888 iGaming platform. It was debuted in the US market in New Jersey back in 2019, bringing a new wave of intelligent personalization to the 888casino experience. Players are subsequently recommended slots and table games to play based on their recent gaming behaviors, which is all designed to prolong the site's engagement and usability.
888 will hope its partnership with ABG will help to open further doors to secure market access elsewhere stateside. With its inaugural SI Sportsbook slated to open in Colorado for September – in time for the launch of the 2021 NFL season – plans are afoot to move swiftly into Iowa, New Jersey and Indiana. 888 has set a realistic goal of securing access to two-to-four US states per year, which should be eminently achievable with the Sports Illustrated brand behind them.
Aside from SI-branded sports betting, 888 will also power online poker and casino platforms under the Sports Illustrated umbrella. It will look to cross-sell between its sportsbooks, casinos and poker rooms at every opportunity, in much the same way as Flutter's SkyBet, SkyVegas and SkyPoker brands.
888 recently posted its quarterly trading update for Q2 2021, which revealed that revenue was up from $214m to $257m year-on-year. The firm said that its revenue was largely driven by increased income from its sportsbooks and casinos, underpinned by continued growth into new regulated markets. Pazner said that the 888 board remained "confident" in the firm's "advanced technology, products and diversification" which should leave the iGaming pioneer well-placed to "deliver further strategic progress" for the rest of the year and into 2022.