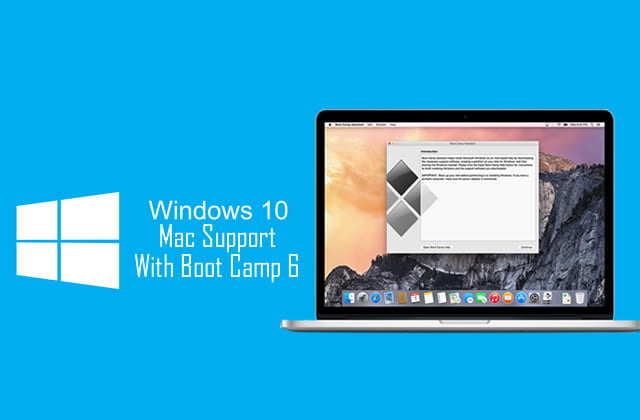 A
pple unveiled
Boot Camp 6
this week, the latest version of its multiboot tool will help users to run Windows 10 on their Macs which have
OS X Yosemite installed
.But the tool is slowly rolling out now.At first it will be available to selected models of  13- and 15-inch MacBook Pros, 11- and 13-inch MacBook Airs, the MacBook, Mac Mini, some iMacs and the 2013 Mac Pro.Boot Camp 6 also accompanied with some  features on your Mac in Windows 10.Some of them are USB 3 support,USB-C on the MacBook ,Thunderbolt,built-in SD or SDXC card slot,built-in or USB Apple SuperDrive,your Apple keyboard, trackpad, and mouse.
Apple informed that you must need supported drivers installed with Boot Camp to use Windows 10.And these drivers will automatically downloaded when you use Boot Camp Assistant.Especially you need an ISO file of the 64-bit version of the Windows 10 installer to install Windows on your Mac.
And the good news is Boot Camp also supports upgrading existing 64-bit installations of Windows 7, or 8.1 to Windows 10.For that You need at least 10 GB of free space on your Windows partition. If you have Windows 8.0, update to Windows 8.1 before upgrading to Windows 10.If you have an existing 32-bit installation of Windows on your Mac, you'll need to back up your important files so that you can remove the existing Windows partition and install a 64 bit version of Windows.
You can install Windows 10 on an internal drive in your Mac. Boot Camp Assistant helps you create a partition on your drive that's compatible with Windows. When you install Windows on a Mac that includes a Fusion Drive, the Windows partition is created on the mechanical hard drive part of the Fusion Drive (not the SSD).After you install Windows, you can install the latest version of iTunes for Windows to listen to your music or play videos. You'll need to authorize Windows to play music or videos you've purchased from the iTunes Store.