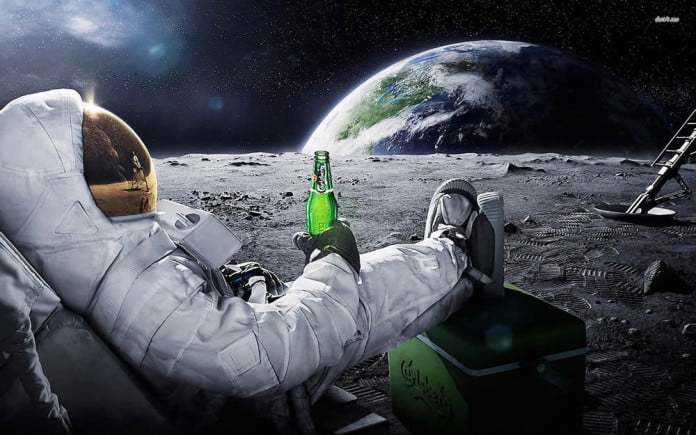 Think you have what it takes to become an astronaut? NASA has opened registration for the ultimate out-of-this-world job: a trip to Mars as one of its astronauts and will be accepting submissions until 18 February.
"NASA is on an ambitious journey to Mars and we're looking for talented men and women from diverse backgrounds and every walk of life to help get us there,"  —  said NASA Administrator and former astronaut Charles Bolden. Rather novelly, you can apply online. "Today, we opened the application process for our next class of astronauts, extraordinary Americans who will take the next giant leap in exploration. This group will launch to space from U.S. soil on American-made spacecraft and blaze the trail on our journey to the Red Planet."
Requirements to Become an Astronaut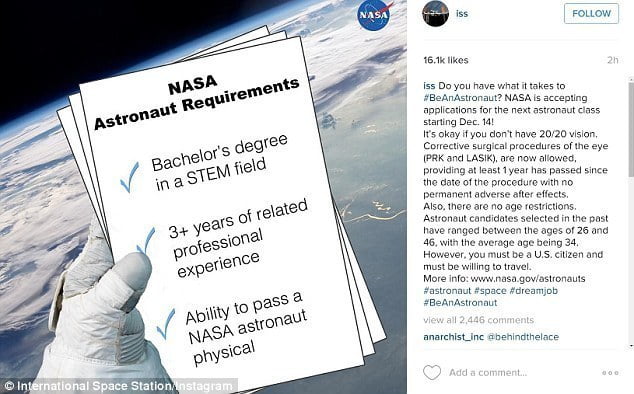 So what does it take to get into the program? And qualification required to become an astronaut is quite a lot, as you might expect. Applicants will need a Bachelor's degree in engineering, biological science, physical science, computer science, or mathematics, preferably with an advanced degree as well. Hopefuls must also have at least 1,000 hours of pilot-in-command time in jet aircraft or at least three years of professional experience in their field. Other requirement: you must be drug-free, fit enough to pass an extended physical, have either 20/20 vision or corrective glasses or surgery and be an American citizen. So if you are a US citizen apply now.
One restriction that is no longer there: you don't have to be a man. Half of the last graduating class were women. But it wasn't always that way: At the start of the space program in the 1960s, NASA tested 13 women to become astronauts but all were dropped because none had experience flying military jets. A Catch-22 since it was an occupation closed to women at the time. NASA's moratorium on female pilots ended in 1978, and it's now opening doors to non-pilots as well, as mission specialists. The agency will want a large talent pool if mankind is to get to Mars and make it back.
"NASA's mission, and what we need from the astronauts helping to carry it out, has evolved over the years,"  —  said Brian Kelly, director of Flight Operations at NASA's Johnson Space Center in Houston. "Some people would be surprised to learn they might have what it takes. We want and need a diverse mix of individuals to ensure we have the best astronaut corps possible."
The pay to be an astronaut isn't great, with salaries ranging from $66,026 to $144,566. This is well above the US median income of $26,695 but pretty poor for someone with degrees in highly sought-after professions.
Are you a US citizen and you like to become an astronaut, apply now. And also tell why do you think to become an astronaut ?  We'd love to hear from you in the comments!