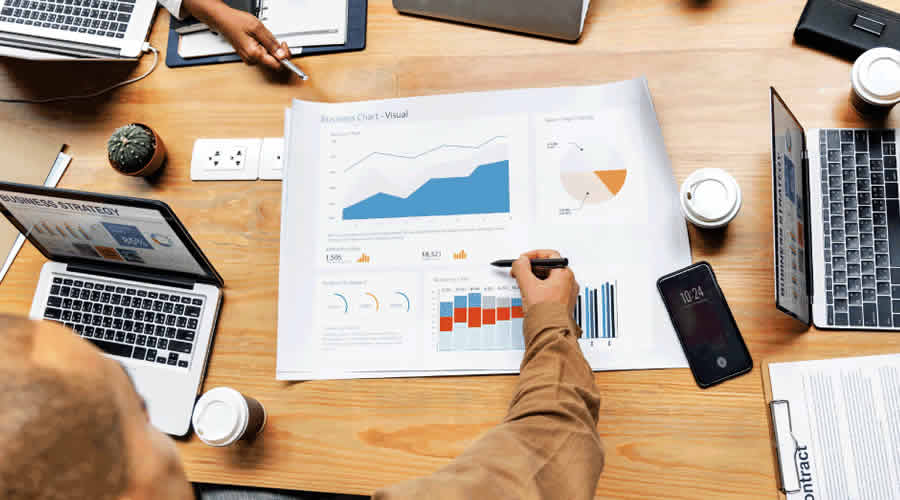 The selection of a new accounting package isn't something to take lightly, as your business will be using it for several years to come. Therefore, it's vital that you make a prudent choice that overlooks any marketing hype from the software companies and instead digs into the nitty-gritty.
In this article, we suggest a few factors that matter to the technically minded, and other ones that are relevant too.
The Features
The features are where most people get excited about a new accounting package. What will it offer that the current software doesn't?
If you're shopping around for different software and aren't wedded to a single brand, then jot down the most important features that you want.
For instance, being able to access your business banking and automatically download the latest transactions are seen as essential to avoid manual ledger entries. Sending out payments, performing payroll, or generating detailed financial reports are all valid considerations too.
While you'll probably also have one list filled with items missing from your current system, don't make that your primary focus. Take a more well-rounded approach.
The Accessibility and Add-Ons
How accessible does the software need to be? Should it be a cloud-based solution or one that's primarily desktop-based but perhaps with some online features like access to the business bank too?
Two of the most popular cloud accounting solutions right now are QuickBooks Online and Xero. PieSync has an interesting review comparing the two solutions which are worth looking at if you're interested in these cloud solutions.
Also, consider the add-ons that are available for the software. The add-ons provide access to other software to better facilitate data importation or to extend the software's capabilities through a third-party solution. Software that has a long and growing list of useful add-ons is more valuable than one that has very few.
The Security
Security features are important too. Two-factor authentication to verify access to the software or cloud service before permitting usage is very important. This should be a priority and a prerequisite for accounting software today. Any package that doesn't offer this facility is outdated.
Having multiple security access levels and user accounts that can be defined very granularly to specifically limit what they can and cannot do avoids later problem too.
Also, don't forget workable backup and recovery solutions to create data backups and restore them in case the worst occurs.
The Compatibility
Techies know all about compatibility problems when adopting a new software package. The data from the previous system must be imported successfully without errors. This may require assistance from the original team behind the first software package (and possibly from the new accounting software supplier) if the import function doesn't perform as expected.
If your business operates a retail store (or more than one), then pulling in that day's figures automatically or at least through a CSV or standard Excel file is important too. Also, when the business already uses more than one accounting package, then any new one to centralize the information must be able to import from all of them.
There are many factors to consider when choosing a new accounting solution. Not every package will be ideal for your company's needs. It may take time to figure out which one ticks enough boxes.