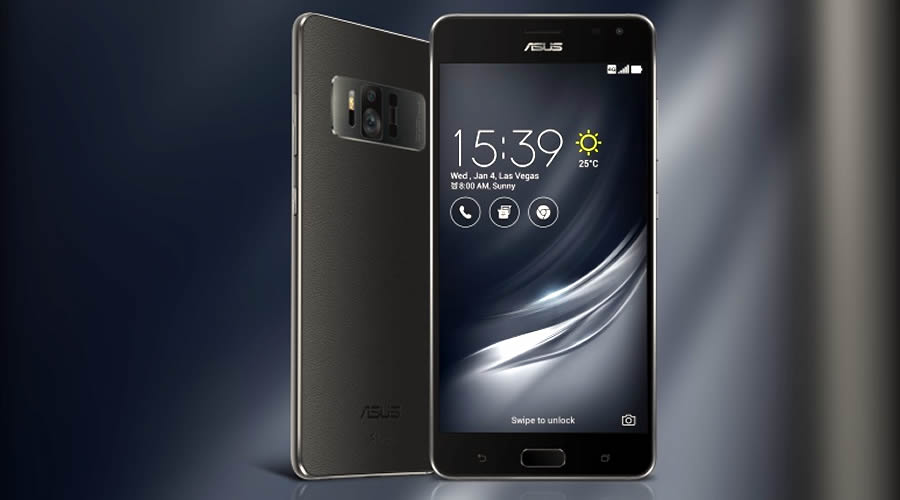 ASUS ZenFone AR smartphone — the world's first smartphone with 8GB RAM unveiled on Thursday by Taiwan-based tech major ASUS  at the ongoing Consumer Electronics Show (CES 2017).
Apart from the massive 8GB RAM, ASUS ZenFone AR is the first smartphone that will be Tango-enabled and Daydream-ready.
Tango is a set of sensors and computer-vision software by Google that enables unique augmented reality (AR) user experiences on a smartphone, such as AR gaming, AR utilities and indoor navigation. And Daydream is  Google's VR functionality built into Android Nougat.
So if you get a Zenfone AR you can immerse yourself either in augmented reality or virtual reality, depending on your mood. Unfortunately though, you can't combine the two – for now you can only use Daydream apps when the phone is inside a Daydream VR headset, and Tango apps when it's in Tango mode.
The smartphone comes with ASUS TriCam, a three-camera system consisting of a 23MP main camera, motion-tracking camera, and depth-sensing camera and runs on Android 7.0 Nougat operating system, the company said.
The Zenfone AR has a 5.7-inch QHD AMOLED touchscreen, and it's powered by Qualcomm's Snapdragon 821 chipset aided by a whopping 8GB of RAM – a world first. It also features a new five-magnet speaker makes Daydream VR apps, games, and videos more immersive and entertaining.
The smartphone will be out in the second quarter of this year, so at some point in April, May, or June. Until then we should also learn its pricing and the rest of its specs, hopefully.
Also Read : After iPhone 7 Now Samsung Galaxy S8 Going To Ditch Headphone Jack