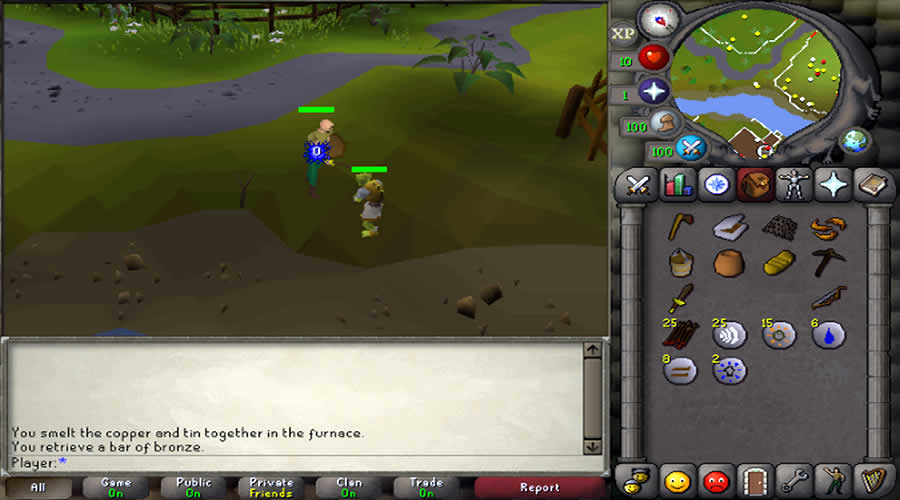 Old School RuneScape (also known as OSRS) is a 2013 MMORPG video game offered by Jagex for PC, Mac OS, and Mobile Platforms. The game is also known as F2P (Free-to-play), which means there's no need for any payment to play. However, players who play its free version are known as Free Players (F2Pers or Non-members). This is additional to members who pay some fee to purchase extra features, including a much larger map and free version and a multitude of items, challenging quests, skills and activities in which they participate to have fun. Therefore, Free-to-play users can access to the membership via the in-game purchase of membership plans.
The free to play version was released on 15 Feb 2015. But before releasing the F2P version, a two-week trial was available for new users. Almost every player who has a valid account can access this free-to-play server.
What's new in Free-to-play Content?
Definitely, Free-to-play accounts come with many limitations that members can't break, but still, it provides you with decent gaming experience. If you have a F2P account, then you can use up to fifteen skills, with a max level of 1493. There are the skills that can be used when you're using a free-to-play account. Few of them are available here:
Melee
Ranged
Magic
Prayers
Runecrafting Elemental
Mining
Crafting
Fishing and Cooking
Vicious Monsters awaits you
Relatively few monsters are waiting for you in Free-to-play account if you intended to play in this version. Only seven dungeons can be accessed to explore in the free map. The prominent dungeons are the following:
Dwarven Mine
Edgeville Dungeon
Varrock Sewer
Stronghold of Security
Few brutal monsters have limited drop tablets in the free version, while not all areas compromise all monsters discovered in P2P servers. The massive monsters are Shades, and Evil Chicken available in the high-level F2P, as well as there, are two bosses to fight with loot and kill counters, the first is Obor and the second is Bryophyta.
How many Quests do you need to complete in F2P?
The game usually starts with you choosing your playable character from available and change the appearance if you don't like it existence look using customization feature. If you don't have paid membership, then you don't have to worry, here are up to 20 challenging quests that you can access with up to 42 available Quest Points. To be able to access Guild of Champions, you need to spend 32 points and must start what the toughest free-to-play quest, Dragon Slayer is. While playing the game, you can partake in many mini-games such as Clan Wars and Duel Arena, and the recently included games are Castle Wars and Last Man Standing. Finally, you're free to farm as much Old School Runescape gold as you want and profit by selling it online.
Up to 17 Servers are set to offers Free-to-play Gameplay
The developers have chosen seventeen servers to let you experience the free to play version, and they are located in the UK, the US, Australia, and Germany. After that, they switched free-to-play PVP between World 371 and 417 every week.