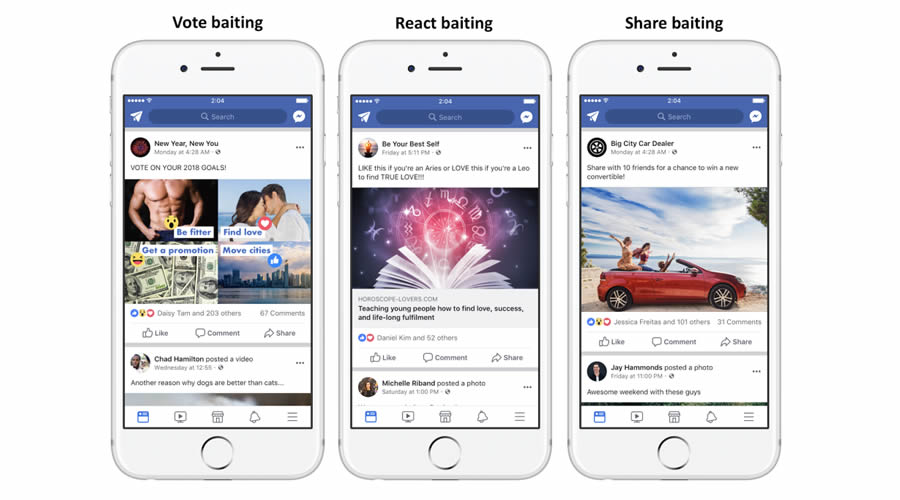 Tag your friend, Like and share this page so you can earn a chance at winning a prize or comment this word or use a particular reaction to express your sentiment towards this post — Every day we come across at least 2-3 similar posts in our Facebook News Feed and also most of us responded to that posts accordingly.
Actually, with this type of spammy posts seeks to take advantage of Facebook News Feed algorithm by boosting engagement in order to get greater reach and now Facebook came to a decision to penalize these posts under the category — "engagement bait".
According to Facebook, starting this week they will starts to demote individual posts from people and Pages that use engagement bait to attract followers and free likes to pages. Facebook's elite team have reviewed and categorized hundreds of thousands of posts to inform a machine learning model, so that can detect different types of engagement bait. So soon you are going to see less similar posts on your News Feed.
Facebook also pointed out that, the latest update in the algorithm will not affect the posts that ask people for help, advice, or recommendations, such as circulating a missing child report, raising money for a cause, or asking for travel tips.
And over the coming weeks, Facebook is going implement stricter demotions for Pages that systematically and repeatedly use engagement bait to gain reach in News Feed.