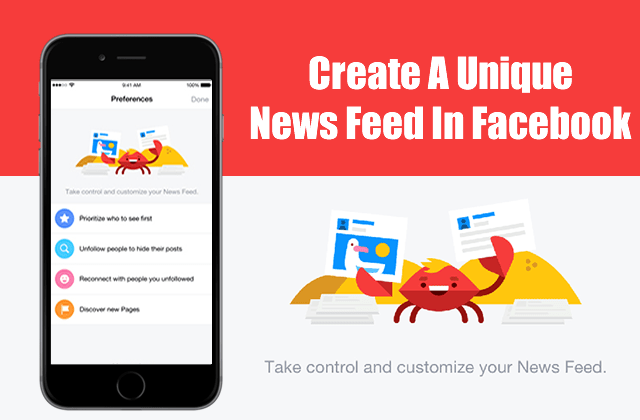 L
ast year Facebook introduced controls to quickly follow and unfollow people or pages.Now Facebook provides full permission to control your News Feeds,that now you can decide what should display on your News Feeds Instead of having to browse through a vast amount of boring posts and unwanted information until you get to what really interests you, now you can select which content you prefer to see first and from whom.News Feed is a personalized stream of stories that you build from the people and pages you've connected to on Facebook.So it is important to you how its look.So facebook come with a new feature that will help you to customize it.
Initially this new feature has been rolled out on IOS and Android and desktop can expect to get it soon..With this feature you can create a clean ,customized news feed which only display stories from your friends and pages who you like to see.
"You can now select which friends and pages you would like to see at the top of your News Feed. A star mark at the top right indicates you've made those post appear first. Scroll down to see rest of your news feed normally,"..according to facebook
You can see the new tool in your Timeline Preference.And it will help you to:
List your favourite friends and don't miss a single post from them

.
Unfollow friends who you hate and hide their posts from news feed.
Control the pages you like and select only those pages who you like to display in news feed.
Also reconnect with friends and pages ones you unfollowed earlier.
With this feature you will only get your favourite news from favourite ones.
Watch the video of simple interface with new customizable options that are available on iOS: