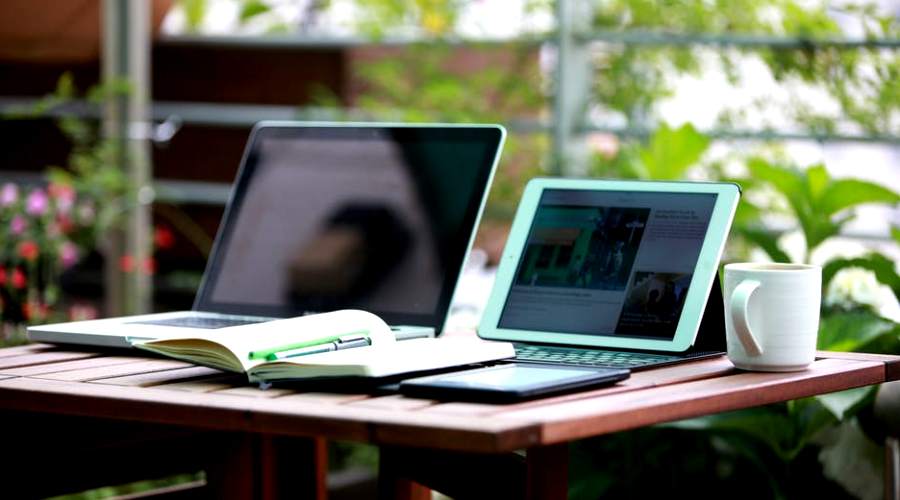 Computers, smartphones, tablets, the Internet and social networks are an integral part of our lives now. The use of modern technologies and gadgets greatly influenced people's lives. The learning process has become much easier. Free access to information, ease of communication between teachers and students. Students can use gadgets as organizers, for making notes and reminders for learning, adding a schedule of lessons and homework to the calendar. Modern education is completely different from our grandparents' one. Technologies are gradually making their adjustments, due to which children become even smarter. Our essay is surely written from scratch, and you can check it visiting free plagiarism checker with a percentage.
Top Useful Gadgets for Students
Introducing the innovative technologies into the educational system leads to the fact that one of the most active users of different gadgets are students. Here is a list of the most interesting devices which are very useful for students.
Neo SmartPen N2
Neo SmartPen N2 is something that of every student dreams about. The pen is multifunctional. It is able not only to understand all handwritten notes but transcribe the manuscript into the electronic version. The recognition percentage is very high which means that you can rely on this device. In addition, Neo SmartPen N2 can make audio notes; it can be used in practice for recording a lecture on top of a handwritten recording. Then you can select the fragment you are interested in, and you will hear what the teacher was saying at that moment. All records are easily shared, so you can practically stream your groupmates everything that was written by this gadget.
Rocketbook Wave Smart
A notebook Rocketbook Wave Smart can be considered a younger brother of a smart pen, it does not yet know how to digitize the written text but strives for it. This notebook has a special marking, which allows you to digitize notepad notes instantly in a smartphone using a camera, where all records will be conveniently structured. Another feature of the notebook is its repeated use; the ink is erased literally in a magical way, for this it is necessary to place the notebook in the microwave, and all the records on it disappear. You can do this five times. Such a notebook is not suitable for lectures, but for short notes, it is just right.
Laser Projection Virtual Keyboard
To carry laptops with you is the last century. They are too heavy and socket-dependent devices. Writing a lecture is not always convenient on a tablet or a smartphone, because they have too small keyboards. Laser Projection Virtual Keyboard is a small gadget, the size of a little more than a matchbox that projects the keyboard on any flat surface. The gadget runs on a lithium-ion battery and contacts the smartphone or tablet directly.
PowerBank Tollcuudda 10000
The total distribution of gadgets that require charging inevitably leads to the fact that they are discharged at the most inappropriate moment when the socket or the charger is not at hand. For many people, an autonomous power supply will be the ideal solution. PowerBank Tollcuudda 10000 is a good idea; it is not quite a simple power bank with a built-in solar panel that will allow charging wherever the sun is. Also, it has a couple of interesting features, because Tollcuudda is protected from moisture and dust, shockproof, has two USB connectors for charging gadgets, and a flashlight. It will be useful for any student who uses modern gadgets.
PuP – pocket scanner
It is a real spy gadget that is represented by IndieGoGo from the old films of the 80's, 90's. Having a compact size to fit in any pocket, you can easily scan the printed text, immediately converting it into the electronic one. PuP can send scanned information to your e-mail or social network/messenger, or you can save the information on a smartphone or tablet. At this time, only the pre-order for this device is open, and you can be the first to receive it. It is a must-have gadget for a student, who often visits libraries and has already gone bankrupt on photocopies.
Birksun Bag – backpack with a solar panel
Any student needs to store somewhere their educational equipment such as a laptop, tablet or books with notebooks. The ideal solution will be a backpack that will provide charging gadgets for study. It has a built-in battery and a solar panel. When the backpack gets into the sun, the battery is charging; the charging speed does not differ from the network. The solar panel and battery are protected from scratches and water resistant, which significantly extends the life of the backpack. It is suitable not only for study but also for travel, where there is no way to charge the gadget from the network. The gadget is very useful for students who like to travel to unexplored places where human civilization has not yet reached. Thus, you can get a universal gadget for study and travel.