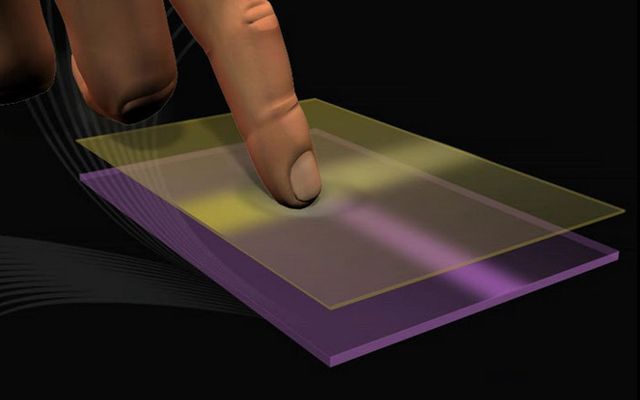 The 3D Touch is one of the iPhone 6s's coolest new features and now Marco Chiappetta has shown that it's possible to give 3D Touch to Android phone like iPhone 6s by hacking its barometer. In a video posted on his YouTube account, Chiappetta shows how he altered his Sony Xperia Z3 Compact to make its display sensitive to different degrees of pressure, much like the display of the iPhone 6s.
Also Read : Major Security Flaw In Android Lollipop Allows Anyone To Unlock Your Smartphone
"Just a quick-n-dirty proof of concept of how it is possible to use the device's barometer to simulate Apple's 'force touch' interaction,"  —  he explains on his YouTube page. "There are two major problems: all the flaps (I have a Z3 compact) have to be sealed for the pressure to change when pressing the screen and since the flaps are not 100% sealed after a few seconds the pressure goes down even if you keep pressing on the screen (air goes out). Other than that it's a pretty cool interaction."
The trick here is that the smartphone has to be waterproof so that air will only escape the device very slowly when you press it. This slow escape of air means that internal pressure in the device will rise the harder you press down on it. So if you don't have a waterproof Android device, this trick probably won't work.
Also Read : Bug Allows Android To Run On Windows 10 Mobile
If you're interested in trying this out yourself, you can use this code on Github that will get you access to the barometer on Apache Cordova Android and this source code to add 3D Touch-like capabilities to Android phone. We are not responsible for any averse side effects that occur after implementing this code — do this entirely at your own risk.
Video For How To Give 3D Touch To Android Phone
Also Read : [Infographic] A Sweet Journey Of Android From HTC Dream to Marshmallow