We all know that, for Android phone you will get an app for each and every task, since Google Playstore provides millions of apps from different developers to help their valuable customers. And sometimes we get more than one app for a specific task and its always difficult to choose the right one. But now Google comes with a solution for this problem, yes now you can use apps without installing them on your phone.
The new plan from Google let you explore apps on your phone, without ever going to the trouble of installing them, creating a new account for them and even signing into them.Google has launched a beta version of Android app streaming inside of Google search. Just search for something that gets a hit inside of a Google-indexed app, and you'll be given the option to "stream" the app right to your phone.
Also Read : Nanoparticle Quantum Dot Will Charge Your Phone In 30 Seconds
Since Google started indexing the content of apps two years ago, so that when people search on Google, they can find the best results whether they're in an app or on the web.The company claims it now has more than 100 billion "deep links into apps" in its index.But up until now, Google has only been able to show information from apps that have matching web content.
So for the past two years,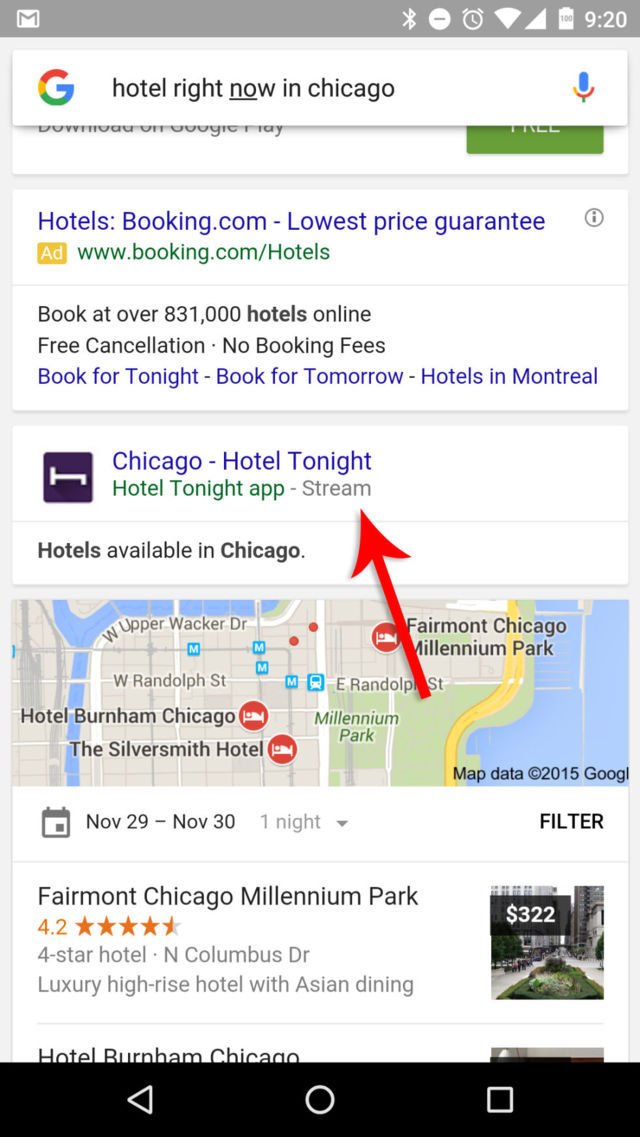 when you searched for hotels in Chicago, you would get a list of search results that might include results from the indexed apps, but only if the app has a corresponding website for Google to link to.
From now on, though, what you might also get is a button called "Stream" next to that search result, that will let you use apps without installing it, and have the app run that search query for you. It's a way to see what's inside those apps Google has indexed, that don't have web pages for you to look at.
Most importantly, Google is trying out the idea of being able to stream an app through Google Search, much like a video, without actually downloading it. Google is using a new cloud-based technology that allows them to open an app as a search result. This creates an experience similar to an actual app when you install it in your device.
Also Read : Research Shows That Sound Waves Move Data Faster
Since the app runs on Google servers, Google notes that all your interactions with the app get sent to Google. Google says it also "may" store this data after you close the app; the data may then be associated with your Google Account.
Google is still in the early stage of fully developing these updates. You may not find the Search feature fully functional just yet. Currently, they are working on HoteTonight, Chimani, Daily Horoscope and New York Subway.
Demo : How To Use Apps Without Installing Them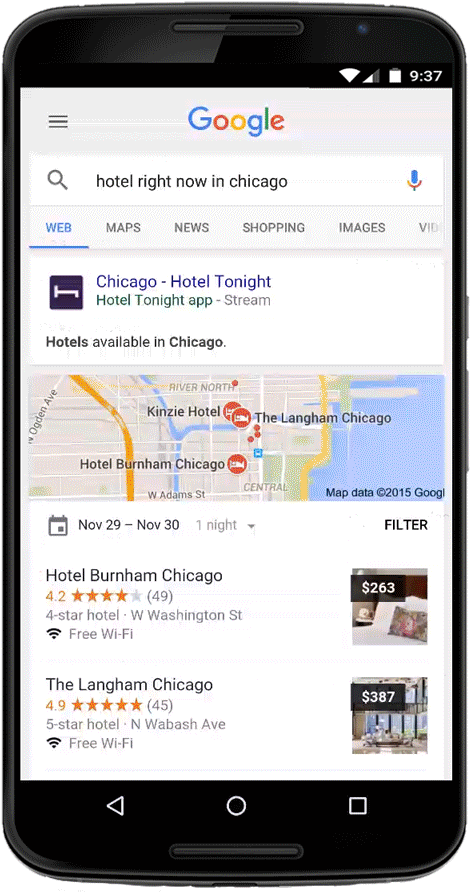 Also Read : What Are Phishing Scams And 10 Tips To Avoid Them