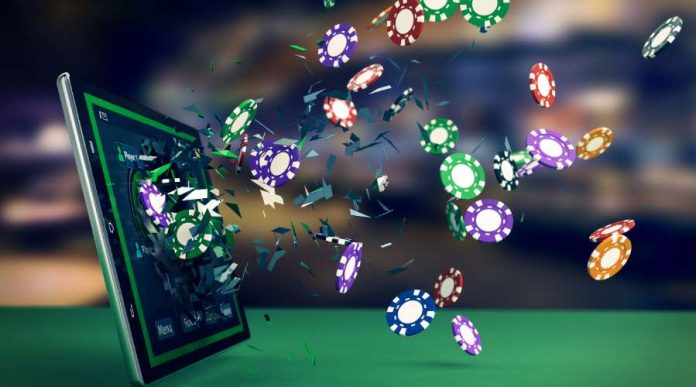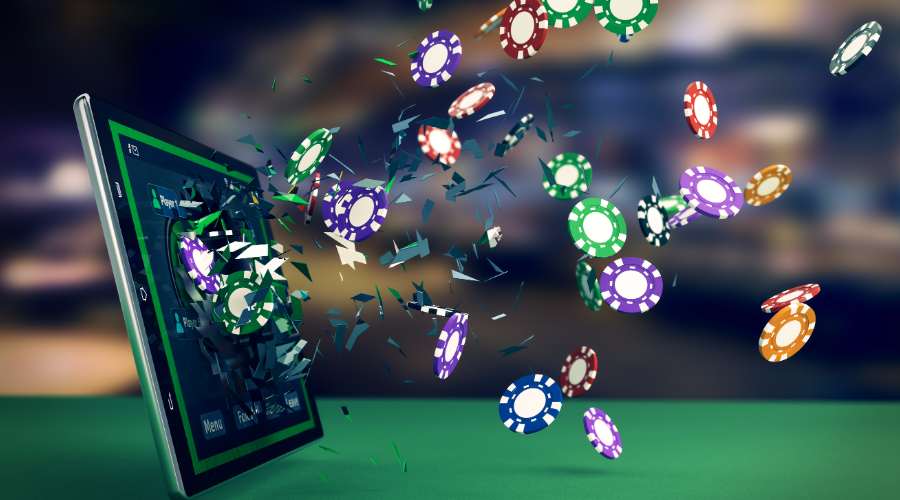 As VR and AR look set to affect the future of online casinos, we thought it was about time we took a closer look at the general online betting landscape in the US. Is online betting legal? Can you bet anywhere? And what can you bet on? Luckily for you, we have all the answers below.
Is online betting legal in the US?
For a long time, online betting was prohibited across the US. In fact, players couldn't even bet on sports unless they lived in the state of Nevada. Thankfully, things have changed a lot in recent years as state governments are opening up to the idea of both sports and online betting.
However, as you may have guessed, your ability to bet online depends largely on where you live in the US. Currently, there are 17 states where legislation has been passed or is in the process of being ratified. Of these 17 states, there are nine states where online sports betting has been officially launched.
These states are Indiana, Oregon, Rhode Island, Nevada, New Jersey, Pennsylvania, West Virginia, Mississippi, and Iowa. Both Mississippi and Iowa have restrictions that currently prevent players from betting outside of designated or licensed areas.
If you're lucky enough to live in one of these nine states, then read on to learn how you can get started.
How to get started?
The first thing you need to do is decide what it is you want to bet on. Most sportsbooks will offer odds on the majority of US sports and some international sports, such as European soccer, or major events like the Olympics. Ideally, your choice of sportsbook will cover the sports you follow but bear in mind that some may not cover college sports. As of writing, there are moves by the NCAA taken place to prevent betting on college sports.
That said, should this come into law, it won't really matter which sportsbook you opt for as the ban will likely be a federal ban covering all states. It looks unlikely that this will come into effect, but pay close attention to the news for any further developments.
So aside from which sports, what other things should you look for when choosing a sportsbook? Well, for one thing, there's the small matter of your money.
Of course, placing bets online will cost some of your hard-earned cash, as you'd expect. But interestingly, there are ways that you can get a taste of the action with free bets. As the market opens up and more betting providers enter the business, competition for customers heats up. As a result, there are plenty of great welcome bonuses like the free bets we mentioned above on offer for new players. The great thing about this is that for those new to the betting game, it offers a risk-free opportunity to test the provider before investing too much of your own cash.
Payment of winnings
Assuming that you have chosen your sportsbook and have managed to pick a few winners here and there, you'll likely want to cash in at some point. This is where you need to read the small print.
Most providers will pay out your winnings within 1-4 days. This is dependent on the sportsbook's policies and your withdrawal method. Even if the sportsbook commits to paying out in no more than a day, your financial institution may have their own policies with regards to how long it takes for your cash to reach your account.
Generally speaking, the major sportsbooks in the US are all quite prompt when it comes to cashing in your winnings. You just need to bear in mind that you'll never receive an instant payout like you would at the casino.
Can I bet outside state lines?
That's a hard no. Although you don't have to be a permanent resident of a state to bet online, you must be within state lines when placing the bet. This is why states such as New Jersey have tourism spikes from neighboring states. Residents from out of state come to New Jersey, book a hotel room or visit a casino so they can enjoy placing bets online.
Unfortunately, for now, this is the only way that people who live in states where online betting is prohibited can place bets. However, there are a number of states that have plans to launch their own online betting industries in the coming months.
These include the state of Maine, where the bill to legalize sports betting was passed but the governor refused to sign it until January of 2020 when a final decision will be made. Other states where legislation is likely to pass in 2020 include the following: California, Colorado, Connecticut, Illinois, Kansas, Kentucky, Louisiana, Maryland, Massachusetts, Michigan, Missouri, New Hampshire, New Mexico, Ohio, Oklahoma, South Carolina, and Tennessee.
Are online odds better than in-house odds?
This all depends on the sportsbook you opt for. Overall, the odds should be quite similar regardless of whether you bet in a casino or online. In some instances, you may get slightly better odds online as the industry looks to pull customers away from casinos. These differences should be minimal though as many providers prefer to offer other incentives to attract new customers.
As we mentioned above, these incentives often include free bets or even deposit matches. Do your homework and check out who is providing the best incentives before you make any commitment. But remember what we said earlier about reading that small print. Those great bonuses may come at a cost.
Remember too that betting on sports is fun and winning even more so. But you should only ever bet what you can afford to lose. It's a good idea to give yourself a betting budget and then stick to that budget no matter what. And that means even if you win big. This way you can enjoy your online sports betting without the stress of losing. You win some, you lose some – it's all just a bit of fun.