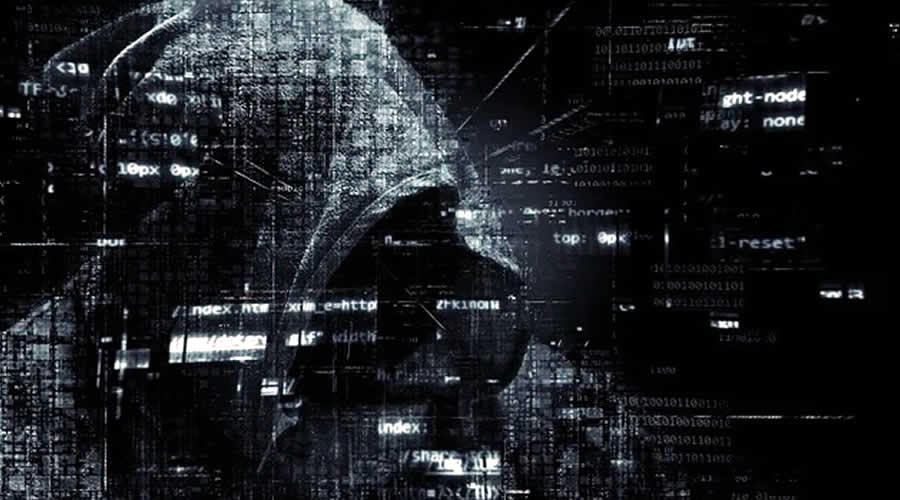 Hacking attempts are more prolific now than ever, with simple acts like clicking on a link or connecting to a network opening devices up to alarming malware and ransomware attacks. From individuals up to the government and military systems, hackers are attempting to infiltrate, access information, or extort. We take a look at the countries home to the largest proportion of hackers and the areas in the U.S. which are targeted the most.
China
It has been estimated that up to 40% of the world's cyberattack traffic originates in China. There are many theories as to why hacking is so prevalent in China, but it's thought that citizens' superior technical knowledge compared to other countries may play a part. Beijing and Shanghai are thought to be the cities where the majority of hackers reside and these are the largest cities in China, with an estimated 46 million inhabitants between them. However, bots can camouflage the true location of hackers, making it difficult to pin down the exact area in which the perpetrator lives.
United States
A study carried out by researchers using a decoy U.S.-based industrial control computer found that the majority of cyber attacks it received came from within the United States. As the U.S. is thought to account for around 10% of the world's cyberattacks, this shouldn't come as much of a surprise, but it shows that domestic cybersecurity threats can be just as prevalent as those aimed at industrial controls, cities, and individuals in other countries.
Large U.S. cities seem to be the most common locations for cyberattacks to originate from, suggesting this is where the hackers live. States including New Jersey and California are common locations for cyber threats, while cities like New York and Washington seem to be home to a large proportion of U.S. hackers.
Turkey
Turkey closely follows the United States in the top five countries where hackers reside and cybersecurity threats originating in this country have increased within the last decade. This includes individuals using malware for their own ends and groups of hackers who work together to target computers and networks in other countries.
Russia
Russia is, perhaps, one of the most talked-about countries in the world of cybersecurity. Groups of hackers launch regular large-scale international cybersecurity attacks, while individuals carry out small-scale malware and ransomware attacks for their own financial gain. In a similar way to the United States, Russia also faces domestic hacking attempts aimed at computers, servers, and networks within its own borders. For example, following the 2014 Winter Olympics, Sochi became one of Russia's most glamorous destinations, which is perhaps what makes it such an attractive city for hackers. The Winter Olympics brought with it an overwhelming spate of hacking attempts and the city continues to deal with both security attacks and hackers living in the area. Before the Olympics it was a quiet leisure town, now it is buzzing with potential targets. Along with Sochi, St. Petersburg and Moscow are also popular places for hackers to live, with Moscow home to several annual hacking conferences.
Taiwan
Taiwan is well known for both international security attacks and commercial hacking attempts. Although the island is tiny compared to its neighbor China, this country is a hive of activity when it comes to hacking. The majority of the cyber attacks are aimed at China but, like every country, individual hackers can attempt to infect and infiltrate computers across the world. The annual HITCON conference takes place in the capital city Taipei and it's thought that this bustling city has the highest concentration of hackers in the country.
The Biggest Hacking Targets in the U.S.
Cyber attacks come in all shapes and sizes, from ransomware and malware to distributed denial-of-service (DDoS) attacks. Hacking is big business and it's no surprise that Americans are concerned about cyber threats – McAfee estimates that around 300,000 new pieces of malware are created per day and U.S. military systems are attacked more than 300 million times a day. However, the biggest new targets for global hackers are individual states and cities, with both citizens and local governments succumbing to ransomware and malware infections.
According to Webroot, the cities most often targeted by hackers include Houston, Chicago, Phoenix, Denver, San Antonio, and Dallas. These have the largest number of devices infected with malware, including computers, tablets, and smartphones – the most infected devices can be home to up to 24 different types of malware. Plus, in 2019 alone, more than 70 cities across the country became victims of ransomware attacks. At the top of the list were Houston, Atlanta, San Diego, Newark, and Baltimore, but each month brings reports of schools, hospitals, and government systems across the country suffering attacks. According to the data, the states most targeted by hackers are Arizona, Texas, and California, with devices, businesses, and state-run systems all suffering from hacking attempts and software infections.
No matter where in the U.S. you live, cybersecurity should become a priority, with computers, smartphones, and networks adequately protected. As cybercrime continues to rise, you don't want yourself or your business to be caught out.