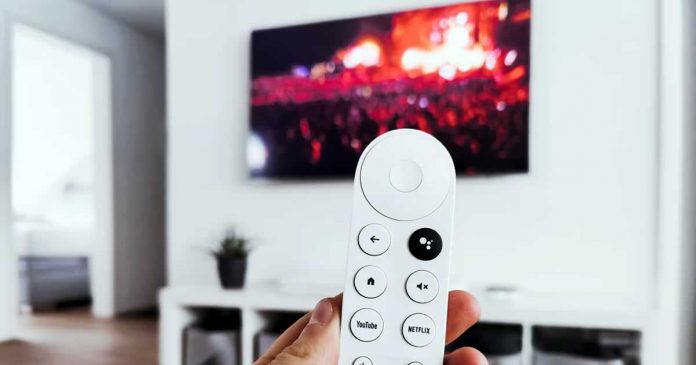 When it comes to sports, competing is an instinctual response that can be found in every human being. It's a great adrenaline rush for both athletes and fans. As well as for fun and bragging rights, many individuals partake in these sports for the sake of staying fit. It's easy to see why people enjoy sports. It's a lot of fun to see. It's a different reality where people may go to get away from the problems of the actual world.
Sporting activities bring fans together and give a setting in which they may establish relationships and bonds with one another. Family, acquaintances and dear ones may gather together at this event. For many households, sports are an important part of their history and culture.
Being active and participating in sports is a great way to keep fit and active. As for those who want to engage, others prefer to actually observe the action. Seeing a sporting event in a packed venue with other supporters and spectators is an exhilarating sensation. Fans encourage one another by boosting one another's spirits, as they all root for their own teams to win the game. It's noisy, wild, and utterly fantastic.
Home viewing of sporting events tends to be favored by those who prefer a more hushed atmosphere. Whether you're watching a game at home or in person, there are several ways to make the experience even more exhilarating.
Here are some ways one can enhance their sports spectating experience:
Upgrading the setup
The Big Game watching experience may be made or broken by your television. With a plethora of options available today, selecting the proper TV to watch your team triumph might be daunting.
The image quality should be taken into account. The most recent TV technology provides the sharpest image possible, allowing you to experience the event as if you were there in person. Your outdated TV won't show you some intricate details if you don't have the latest technology.
Keep in mind that the smaller bezels on today's TVs have made them more svelte than ever before. As a result, a bigger screen will require less desk space than you may expect. . There are a variety of ways to determine the right size for your room, and using Augmented Reality to imagine the TV in real-time will certainly help out. Your favorite sporting event, after all, deserves to be seen on a huge screen.
Several factors might impact the quality of your TV's image (such as the amount of light let into the room), as well as the tilt of your couch. For the finest sporting event experience, you need to pick the right TV, and there are choices in​​ every price range to choose from.
Betting on the event
Betting on a sporting event will certainly make it more interesting since when placing a wager there is an element of risk involved. A lot of individuals are drawn to sports gambling because they enjoy taking a chance. Another well-known American sport, the Kentucky horse race, not only has horse racing competitions but also provides huge gambling games that pay out handsomely.
Furthermore, it's in our propensity to get too ecstatic about potential rewards that are too good to pass up. We can be persuaded to place a bet on a team we believe can win because of the excitement and adrenaline we feel during a sport. It's for this reason that millions of sports enthusiasts watch and wager on certain events in the hopes of winning big.
Using online providers such as betting apps.
Betting on a particular athletic event is accessible both locally and online nowadays. Bookmakers create and establish odds values for all entrants participating in the sport to represent the likelihood of a winner being selected. This is nowadays available through the use of online betting providers. Some of the best and most reliable providers are even accessible through the use of their own mobile applications. There are many betting apps available for players from the US and it would be ideal for prospective players to conduct a little research and reach out to professional sites that help you understand how to choose the best gambling app for you.
Source (sportslens.com/us/gambling-sites/apps/ )
Connect all of your electronic devices
Rather than putting in more effort, focus on being more efficient. Do not allow little inconveniences, like increasing the TV level or adjusting the temperature, to disturb your favorite sporting event viewing experience. If you're looking to improve your home viewing experience, home automation technology can help.
You don't even have to get out of your chair to operate your smart speakers and screens, which may be connected to other devices in your house. Many contemporary TVs come equipped with voice assistants, allowing you to operate your TV just by speaking commands into the device. You shouldn't have to lose any of your favorite shows while preparing food if you use small kitchen equipment that is connected to applications on your phone. Your attention should be focused on the Big Game thanks to clever technologies.
Also, a good Wi-Fi connection is essential to get the most out of your smart equipment. This means that the more gadgets you have around the house or entertainment area, the more broadband power you'll require. If you have a strong network you won't have to worry about interruptions or latency during the Super Bowl.
Have some good snacks handy
Without a fantastic meal, what's the point of a fun game day? Food is a big part of a great experience watching your favorite game. With a slow cooker, grill, or air fryer, you can safely create your favorite snacks at home. To guarantee your munchies and sauces are ready for kickoff, you may use flexible cooking time features. You won't be missing a play if you're in the kitchen with one of these gadgets, thanks to their many functions and ease of use. Even if you don't want to leave the comfort of your sofa, you can help prepare your tailgate feast from the comfort of your phone since some appliances have smart tech features.