1.5×1.5 inch photos are not among the most popular formats for visa and passport photos. Even a professional studio wouldn't sometimes deal with such sizes. Instead of wasting time looking for someone else to do it for you, use online editing tools. It's faster, cheaper and much more reliable. The following post will help you familiarize yourself with the procedure step by step.
A Rare Format
If you use a different measurement system, inches may sound unfamiliar. Metric system equivalent for it would be 38×38 mm or 3.8×3.8 cm. This size is used in some Asian countries or the U.S. for some applications.
Step 1: Take a Photo
Use your smartphone to take a selfie or ask a friend to assist you. Make sure the distance between you and the camera is at least 1.5-2 meters. Look straight ahead with a relaxed facial expression.
Pay attention to the lighting. It must be even, with no overexposed or darkened sides. If you ask for help, make sure their shadow is not in the frame. The background can be of any color and shape, as it will be adjusted in the next stage.
Step 2: Choose Online Photo Editing Software
Rely only on professional programs, as they can guarantee the 100% compliant results with the required specifications. Upload your image to the online photo service. The software will adapt the photo to 1.5×1.5 format and offer you a download link. It usually doesn't take longer than several seconds. Do not attempt to change the picture yourself before uploading it.
Step 3: Download the File
Click on the link to get the file. It contains the image you need, with every specification taken into account. You will get one photo for digital uploads and a template of four images suitable for print out.
Alternatives
If you're looking for other options to get get the 1.5×1.5 inch picture, check out these alternatives:
A professional studio
Even if they've never worked with this format, they may find a way to adjust to fit the specifications. Besides, it's more expensive than using an online service. Prices for a photo studio service range from $15-$30, plus add travel expenses.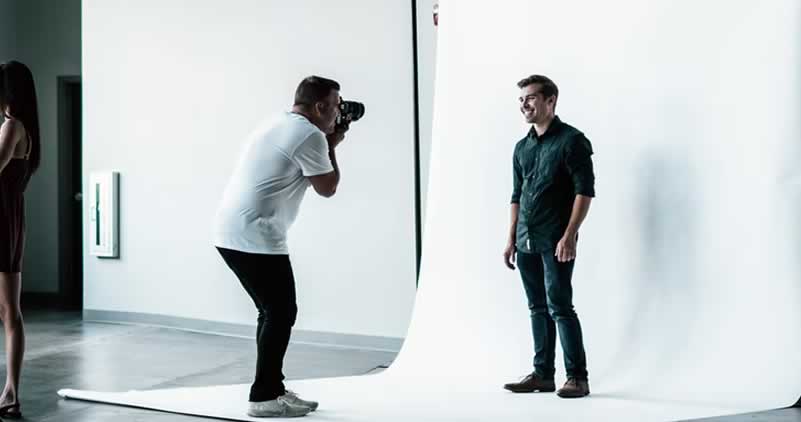 Manual editing
It's not that hard to edit the picture yourself. Especially with modern photoshop programs targeted at inexperienced users. Use one of them, either online or desktop versions. The most important thing is to downsize an image without pixelation and loss of resolution. There's plenty of how-to videos on YouTube to help you with that. Crop the picture and work with the settings to fix the right parameters. Take a look at the tips on how to edit a passport picture in a photo editor.
Why Are Online Services Better?
There are several reasons why it's better to opt for online editing tools:
Accessibility. They're available 24/7 and you can submit your images from home any time. No need to go anywhere, waste time on the road and standing in queues.
Versatility. Online services rarely focus on a particular type of ID photo. You have an option to choose from any country and purpose. The software will automatically do the needed specifications.
Reliability. Processing thousands of photos every day, the algorithms don't make any mistakes. You'll get a perfect image, 100% compatible with the standards. Besides there's a 24/7 support team available at your disposal.
Useful Tips
Do not wear glasses. Sunglasses are strictly forbidden. As for prescription ones, it's better to take them off as well. They can cause glare and ruin the image. But if you can't do without them, make sure they don't cover your eyes
Pay attention to your hairstyle. There should be no hair locks over your eyes. The face must be fully visible.
Wear something monochrome and avoid multi-colored clothes.
Why are the Specifications Important to Follow?
Every document has a predetermined set of standards. If the photo has a different format or has low quality it won't be accepted. If you want to avoid it, make sure you double check your image prior to submission.
It's possible to get a 1.5×1.5 inch photo taken with just a smartphone. Choose one of the ways above to adjust it to the right format. At this moment, online editing software seems to be the fastest and most reliable tool.