FPS, short for Frames Per Second, is the frequency at which consecutive images called frames appear on a display. The term applies equally to film and video cameras, computer graphics, and motion capture systems. Frame rate may also be called the frame frequency, and be expressed in hertz.
For gamers, high FPS means the smooth operations and sharpness of a game, especially for those with high resolutions such as CS: GO, Battlefield V, and Minecraft. So how can we get high FPS if we don't have the best computer? Are you looking for the best FPS Booster? Don't worry. Here we are going to introduce you to some tips to improve FPS on Windows 10 without changing the hardware.
Solution 1: Use the Best FPS Monitor – Smart Game Booster
Smart Game Booster is a game optimizer to improve your system performance and boost game speed. It helps to improve game FPS in just one click. It can end unnecessary RAM and release more space to prepare you for an optimized gaming PC. It can also help overclock the graphics card to explore the potential performance of your computer for higher FPS.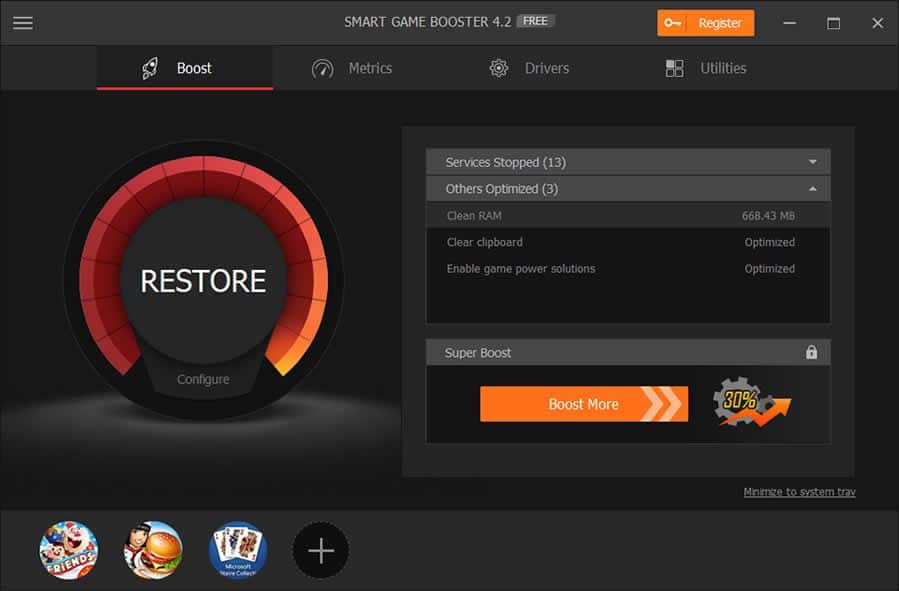 With this FPS Monitor, you can check and display your in-game FPS in real-time. It offers access to monitor your FPS and hardware temperatures when you are in the game, so you can have a better understanding of your game. It can display the FPS counters and another hardware status without switching back to the desktop.
Solution 2: Slightly overclock CPU & GPU
Don't forget to slightly overclock CPU & GPU.
Overclock is a professional way to optimize your system, please make sure your computer can be overclocked for higher performance. Generally, you can change the circuits (the jumper) to overclock your computer. But this is risky, you'd better ask a technician for help.
Please make sure that your graphics card or processor can be overclocked before your practice.
Solution 3: Update the outdated graphics driver
An outdated graphics driver will influence the visual effects of the games. To increase FPS, you can also update the outdated graphics driver or audio driver.
In Device Manager, you can locate the graphics driver and check for updates.
Select the Start button, enter Device Manager and select it from the list of result;
Expand one of the categories to find the name of your device;
Then right-click and select Update Driver;
For graphics cards, expand the Graphics Cards category, right-click on your graphics card, and select Update Driver.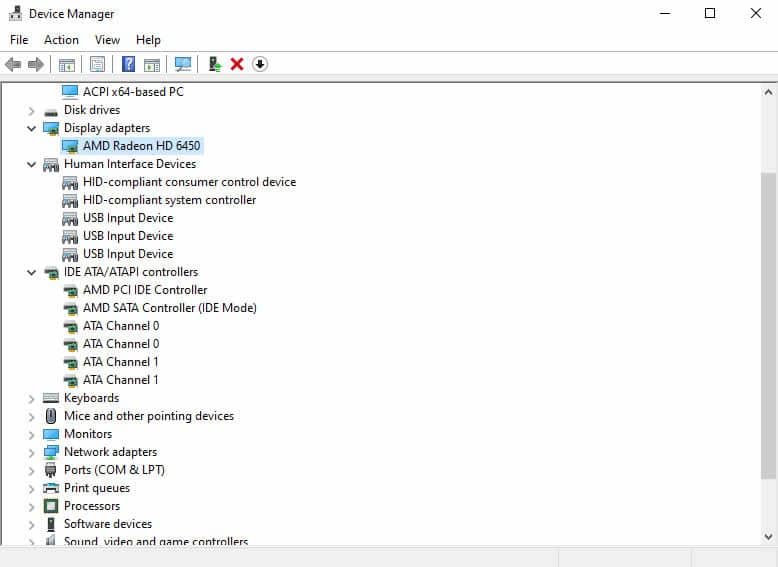 You can also use Smart Game Booster to update the outdated graphics driver and defrag hard disks for higher FPS. It provides an automatic solution to make the updates and defragment when your computer is idle.