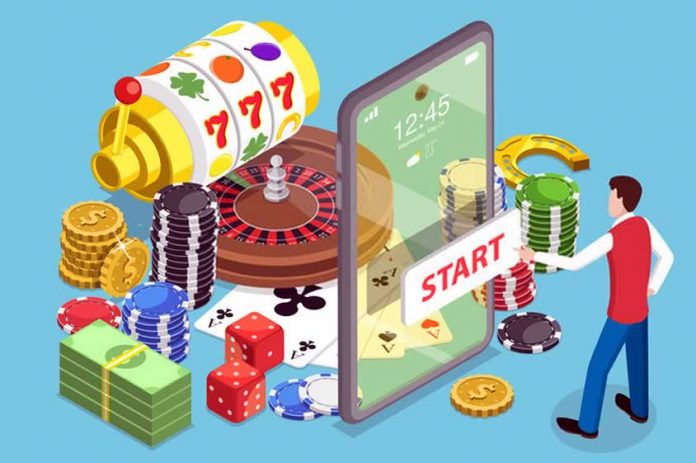 Online casinos have become incredibly popular over the last couple of decades, but at the same time, watching a virtual roulette wheel being spun or an animated deck of cards being dealt just cannot compete with the thrill of playing games at a land-based casino in person. Live casinos have bridged the gap between casino software games and brick-and-mortar casinos. Yes, you can experience all of the drama and fun of being at a real-life casino without having to step foot outside of your home. So, what exactly are live casinos and what tech do they use? Let's take a look.
How do live casinos work?
Live casinos basically work like this: you play casino games like blackjack, baccarat, or roulette via your laptop, phone, or another device, in real-time with a real dealer and other real players. The dealer is located in a studio from which the game is broadcast. You place bets in the same way as you would at a land-based casino. Players can also ask the dealer questions with the aid of chat systems. Some live casinos allow players to interact with the other players too.
The Benefits of Live Casinos
There are many benefits to playing live casino games. First and foremost, it means you can play real casino games anytime and anywhere. That is particularly good for people in countries where there are no land-based casinos, like Japan. At a ライブカジノ (live casino), you get to play the same thrilling games that you would play in Vegas or Macau. With other benefits like live communication, a dealer who is a trained professional croupier, the option to watch games before you bet, and advanced functionality, live casinos are arguably even better than visiting brick-and-mortar gambling establishments.
The Technology Used by Live Casinos
Live casinos have only become as fantastic and popular as they are today thanks to the technology used behind the scenes. Here are the most crucial pieces of tech that a live casino uses.
OCR Software
Optical character recognition is now used in lots of different industries, from medicine to traffic police. At a live casino, OCR software is used to track things like the symbols on cards and the numbers on the roulette wheel. By capturing such images and instantly transferring them into accurate and reliable data, information on the outcome of each game is automatically gathered and displayed without delay. Quite simply, without OCR tech, live casinos could not function.
Game Control Unit
The Game Control Unit is one of the most important elements of live casino technology. It is the device that ties everything together. Each table in the studio is fitted with a GCU, which is used to encode the video being broadcast. Basically, without a GCU, live casino games could not be delivered to your live stream.
Powerful Cameras
Cameras play a significant role in live casinos. First off, they are vital for the games to be shown. But secondly, they are what help to bring the live casino experience alive. Just think how disappointing a live casino would be if it used cheap cameras or even standard phone cameras! No, live casinos invest in powerful and expensive cameras to make sure that the experience is as warm, welcoming, and aesthetically pleasing as possible. The small but powerful cameras that are used for streaming the live feeds are also plentiful. You will find multiple cameras being used for one game to ensure all of the action is captured in all its glory. Roulette, for example, typically features at least three cameras to gain shots from different angles, allowing players to feel like they are sitting at a table in a real-world brick-and-mortar casino.