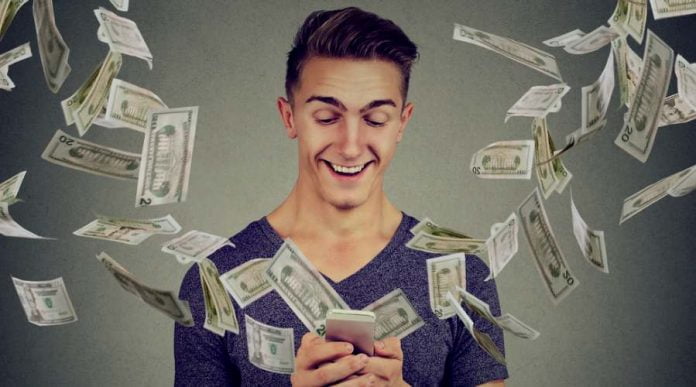 Smartphones are something that people take everywhere with them these days when they leave the house, just like a set of keys and a wallet. They're integral to daily life, and not only do they make it a lot easier, but they also make it more entertaining too. Smartphones seem to be able to do everything, and now many of us are turning to them to make money, but what are the best ways to make money on a smartphone right now?
Complete small tasks
Most will have heard that you can get paid for taking a survey or two online, and with your smartphone, you certainly can. There are companies out there who will pay people to complete small tasks such as completing surveys, watching videos, and even playing games. The likes of Swagbucks and InboxDollars are both great platforms where one will get paid for completing simple activities, and it can all be done from a person's smartphone whenever they like.
Sports betting and lottery
The sports betting and online lottery industries have changed a hell of a lot over the last decade or so, with most now opting to place their bets or play their favorite casino games via their smartphone. People can make money through sports betting and online lottery games like Lottoland — with the number of promotions and bonuses that are out there to be taken advantage of nowadays from operators. It's a great way to earn money while having fun at the same time.
Sell unwanted goods
There comes a time when we all have a collection of things that we no longer need. This could be clothes, books, games, or gadgets. Some of us fall into the trap of letting this collection grow even bigger as we can't find the time to sell any of the unwanted goods, but here's where their smartphone can come in handy. Everyone can now sell their items quickly and easily through eBay, Shpock and Music Magpie.
Earn a living
Many smartphone owners who are looking to make money from their device will be out to earn enough to supplement their current income, but that's not the case for everyone. Some people use their smartphone to make a living, proving just how important these devices are today. One of the most common ways is to use a smartphone as a taxi driver for services such as Uber and Lyft. People could also become delivery drivers too, using their smartphones for companies such as Amazon, UberEats.
Test websites and apps
Every website and app needs testing before it's made available for public use, and what better way to earn money than being paid to test them? There are numerous companies out there who pay users to test websites and apps via their smartphone, and all that a person needs to do is download and test an app, then leave a review. It's a simple way to make a bit of extra cash, and it also gives people a chance to try out the latest apps before anyone else too.