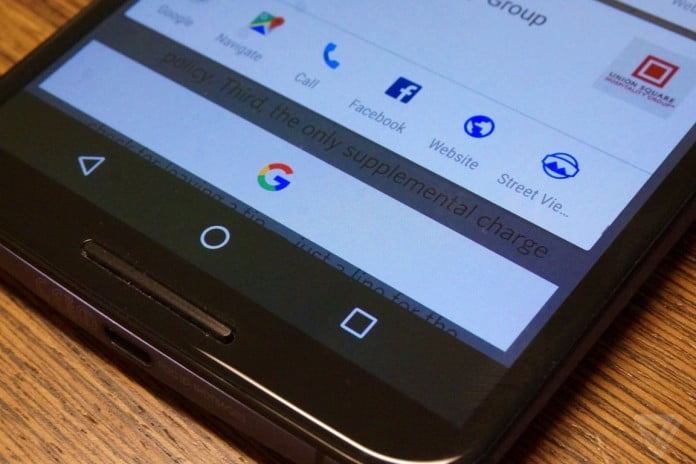 If you want a screenshot on your Android phone, the standard way to do so is by pressing the power and volume down button together. Google is however making it easier to take screenshots with introduction of a new feature for Android 6.0 Marshmallow users that only for quickly screenshots and instant sharing.
This new feature in Android 6.0 Marshmallow makes the process a little less confusing for those of you that do not own a device made by Google with the most basic vanilla Android experience.
How to Take Screenshots in Android 6.0 Marshmallow
Also Read : A Sweet Journey Of Android From HTC Dream to Marshmallow
An update to the Google app will add the feature for users who are currently running Android 6.0 Marshmallow and above. The quick screen sharing feature,part of the contextual Google Now on Tap feature, was first reported by Droid Life. It adds that the new share button appears when Now on Tap feature is activated, and it appears on the bottom left corner of the screen. The button grabs a screenshot without including the battery status, network details, Wi-Fi, and other icons in the notification bar, keeping it blank instead. It also gives a plentiful of services where users can share the screenshot to. Droid Life points out that the screenshot taken with the new feature doesn't automatically save the image in phone storage. To recall, the Now on Tap feature works by long pressing the home button within any app – Google then scans the screen and produces cards with contextual information based on the text or links.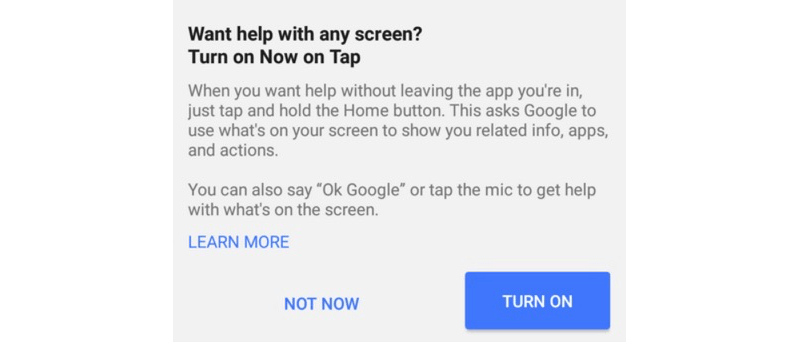 Also Read : Meet World's First Android Smartphone With Massive 10000 mAh Battery
The Google app update has started rolling out slowly via Google Play, and can be expected to hit devices running Android 6.0 Marshmallow or higher soon.
Google last week started rolling out the Android 6.0.1 Marshmallow update for its Nexus range. The Android 6.0.1 Marshmallow is the first major upgrade to arrive since Android 6.0 Marshmallow released earlier this year. Additionally, Google also released Android 6.0.1 Marshmallow factory images for the Nexus range. The update added support for the new set of emojis and could be used on Google's Keyboard app that ships with the Nexus devices. The Android 6.0.1 Marshmallow update specifically adds new emoji characters with full support for Unicode 7.0 and 8.0 emojis.
Google Nexus phones will receive the update first before other Android models. You can also download from APKMirror.
Also Read : Top Android Apps that Drain Battery and Use Up all your Data and Storage
Do you got this latest Android 6.0 Marshmallow, then how is it ? We'd love to hear from you in the comments!