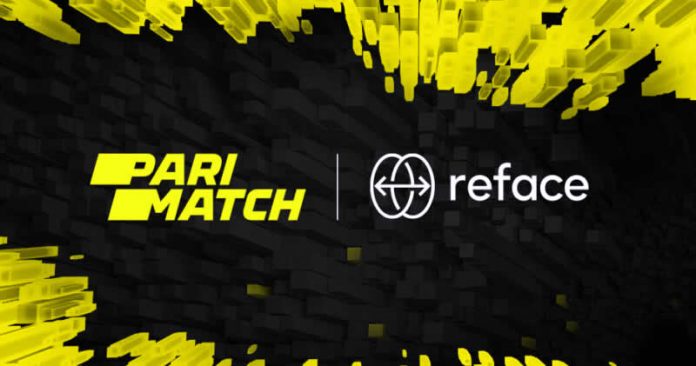 Parimatch and Reface announced the official partnership between the two companies with the launch of a fun and engaging social media campaign that will involve some of the world's top sports stars.
Parimatch is an iGaming and technology brand that was founded in 1994 and is headquartered in Limassol, Cyprus. It has grown into a global player in the iGaming space over the past 27 years. One of its key methods for achieving that growth and recognition has been targeted strategic partnerships with major brands from other industries.
For example, in addition to the latest partnership with Reface, Parimatch has a long-standing relationship with top Russian esports organisation Virtus.pro. In football, it is an official partner of Juventus in Italy, a premium partner for FC Shakhtar in Turkey, and a general sponsor of Cyprus football club APOEL.
They also have strong ties with boxing and MMA thanks to partnerships with Mike Tyson and Conor McGregor, including the company being the official betting and wagering partner of the UFC across the whole EMEA region, including the United Kingdom and Ireland. As a result, the company has become one of the top betting companies and is also one of the most popular cricket betting apps in India and worldwide.
However, the company has been making a concerted effort to shift gears over the last year. It has put a big focus on diversifying their offering to become a more technology-focused company in addition to their already impressive iGaming and sports betting portfolio.
Parimatch CEO Sergey Portnov admitted that, for most of its existence, the company viewed technology simply as a tool to help them achieve their aim and something that could easily be outsourced, but that is no longer the case. "We are one of the companies that have accepted it and begun a transformation into a highly proactive tech company. That's how we existed for many years and it was honestly enough until we faced crises in different forms," he said.
The challenges he is referring to manifest themselves in different ways, such as new regulations for the iGaming industry in various regions, the explosion of new competitors in the market, and the generally difficult business conditions throughout 2020. All this convinced Parimatch that technology was no longer an afterthought but something that should become a primary part of their business model.
"Only when you have a technology culture, when everyone in a company from a top shareholder to a bottom line employee who is dealing with customers, recognise that it is about tech, the company will start moving forward really fast," Portnov said.
And that's where the partnership with Reface comes in. The Ukrainian artificial intelligence app was first released in February 2020 for iOS and Android and has already amassed over 100-million downloads worldwide. The application allows users to swap the faces of anyone in a video, GIF, or image in just a few seconds that allows people to create interesting and hilarious scenarios with their friends and family.
The app has created a universal neural network by training itself on millions of freely available images. Its training involved studying the pictures and reducing each attribute that makes up a face into numbers so that it can reproduce them and essentially "swap" people's faces using those numbers. The numbers that make up any one person's face are entirely anonymous, and the image used is removed from Google Cloud within a day.
Artificial intelligence is a hot topic in the technology industry these days, so this partnership makes perfect sense for Parimatch and their new ambition to become a tech powerhouse to match their gains in the iGaming and sports betting industries. And to mark the link-up, Parimatch leveraged some of its other significant partnerships to launch an eye-catching social media campaign.
The face swap challenge ran for a week in April. It was taken up by major international stars across various sporting codes such as Brazilian Counter-Strike: Global Offensive juggernaut Marcelo "Coldzera" Augusto David, rising boxing personality Fedir Cherkashyn, Ukrainian UFC fighter Maryna "Iron Lady" Moroz, and many stars from Juventus, including Alvaro Morata and Wojciech Szczesny.
It was undoubtedly a huge success and drew a lot of attention on social media worldwide. The 10 winners of the competition each received a Parimatch bundle of merchandise. "The unbelievable explosive growth of Reface is a source of great inspiration for Parimatch, and we are beyond happy to become official partners," said Parimatch CMO Ivan Liashenko.