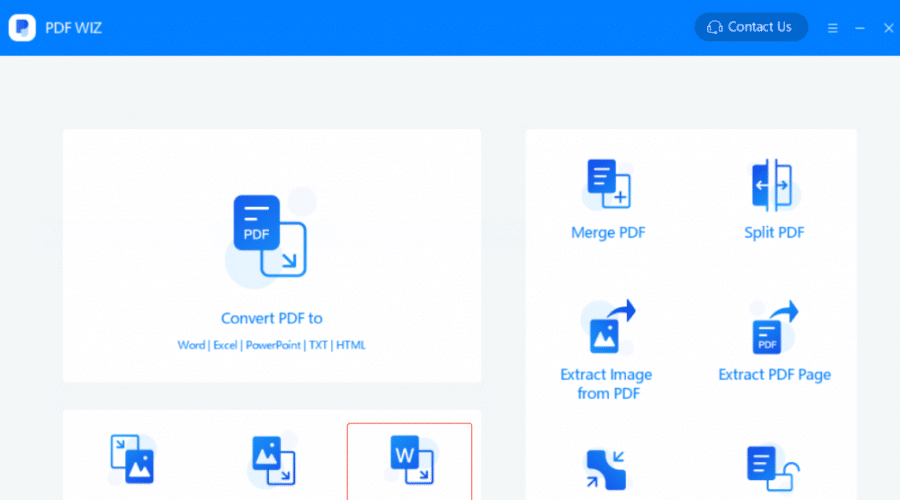 The 21st century business world is crucial to deal with, given that so many new revolutions and strategies are coming up. With that, the need for storing your documents in their respective file format has become essential (for any business). To say that business owners deal with thousands of documents would not be something extraordinary. They deal with these documents and they maintain different formats for that. The best way to make things far simpler is by using the PDF WIZ software.
Introducing PDF WIZ, in a Nutshell
The Starzsoft PDF WIZ program is designed to convert file formats. It gives a hassle-free experience while converting files from one format to the other. The tool's premium version is more intriguing, with advanced features incorporated for a seamless experience. Download the software and see the difference yourself! The features that the developers have incorporated have been given below:
User Interface and Security
PDF WIZ gives you a wonderful opportunity to get a simple and seamless UI for amazing experience. The UI of a tool does its job pretty amazingly. As a beginner to convert file formats, you will have no problem in handling the tool owing to its simple design. The tool takes care of eliminating the troubles that you would otherwise face with a file converter, security, for instance. The tool's security features are easy to handle and give you impressive results. So, when you decide searching for a bmp to pdf converter, give this tool a consideration.
Format numbers
Apart from bmp, the file also supports a slew of formats. This is another thing that you would love about this program. When you try converting a PDF file to other format, you would always want to search for your preferred format. This is something that this tool offers. With a wide range of format, it eliminates the risk of losing any of your files while converting one to another.
Other intriguing features
There are other amazing and intriguing features that PDF WIZ comes with. You get an allowance to merge a wide range of PDF files in one single file. You can also split one file into many, given that the tool gives you the allowance to do so. The tool also supports an extractor, giving you the chance to send an extracted page to someone. The tool offers an image extractor to get an image from the PDF file. There's a Compression tool in order to compress PDF files without any corruption happening in the middle.
Cross converting
Now, what do you mean by cross converting? Sounds unfamiliar, doesn't it? To put it in brief, converting the PDF file to other formats isn't the only thing that you can do! Another point of mention here is that you can use it as an image converter too. Now, this is something impressive about the platform.
With so many services on offer, PDF WIZ is ready to make your experience all the more intriguing. Now that you know the benefits of this tool, what's stopping your from downloading it?