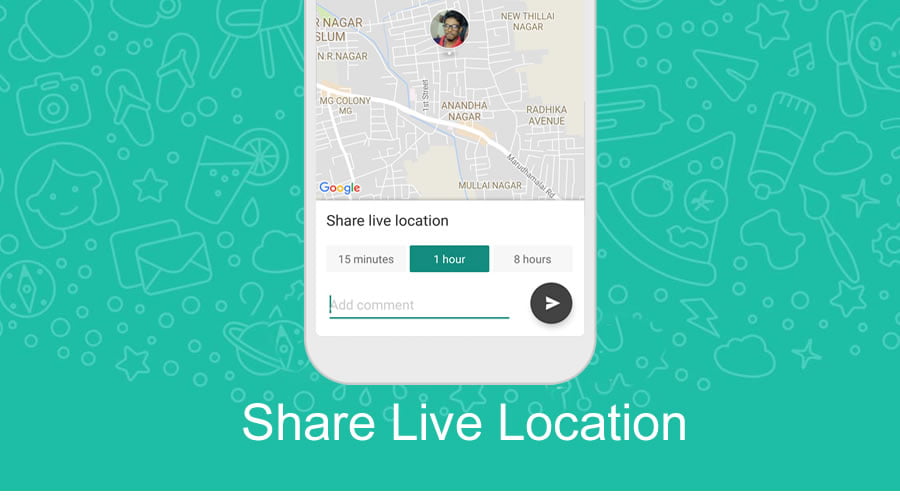 Under the guidance of Facebook, WhatsApp is adding a lot more features to enrich our messaging experience. In last big update, WhatsApp removes members limit in groups and also made possible to transfer any files up to 65mb.
This time Zuck's team came up with another interesting — Share Live Location — to most popular messaging platform WhatsApp.
Share live location feature not only helps you to send your current location to your loved ones but also allows them to track you in real time. Although you can still share location by choosing the option "Send your current location", but latest addition, Share live location made it possible to pinpoint your exact location and follow your every movement.
How Share live location WhatsApp feature works?
To enable Share live location feature in Android or iOS device, you have to update WhatsApp to the latest version. Since you can share your live location in a one-on-one WhatsApp conversation or a group chat.
First, open that particular chat box you wish to share your live location with and tap on attach icon and choose "Location" option.
Now grant permission to WhatsApp to access your location.
Next, choose "Share live location".
Now you can see a map that pinpoints your current location.
Below you can also find an option to set time — minimum 15 minutes to maximum 8 hours — to allow your selected contact to track your online movements.
And the last, tap send button with your customized message.
After sending, now you can see a small map box in the chat window with "Stop sharing" option. With this, you can stop sharing your live location whenever you want.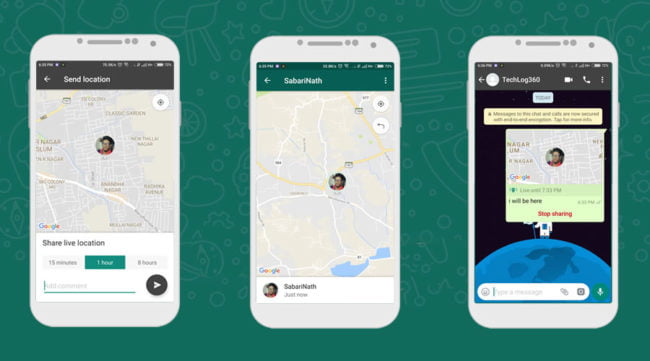 According to WhatsApp, new live location sharing feature is end-to-end encrypted, which means that the location that you share will be between you and the contact you share with and no one else can access the information.
Since the new feature going to help parents to track their children and also makes women feel safe while traveling alone to unknown places.
Although WhatsApp's live location sharing implementation is pretty similar to Telegram's, down to the choice of the three durations the users need to pick from. Facebook's own Messenger service lets you choose locations with users in real time, but only for one hour at a time. Also Apple's iMessage lets you share your location with users for an hour, until the end of the day, or indefinitely.