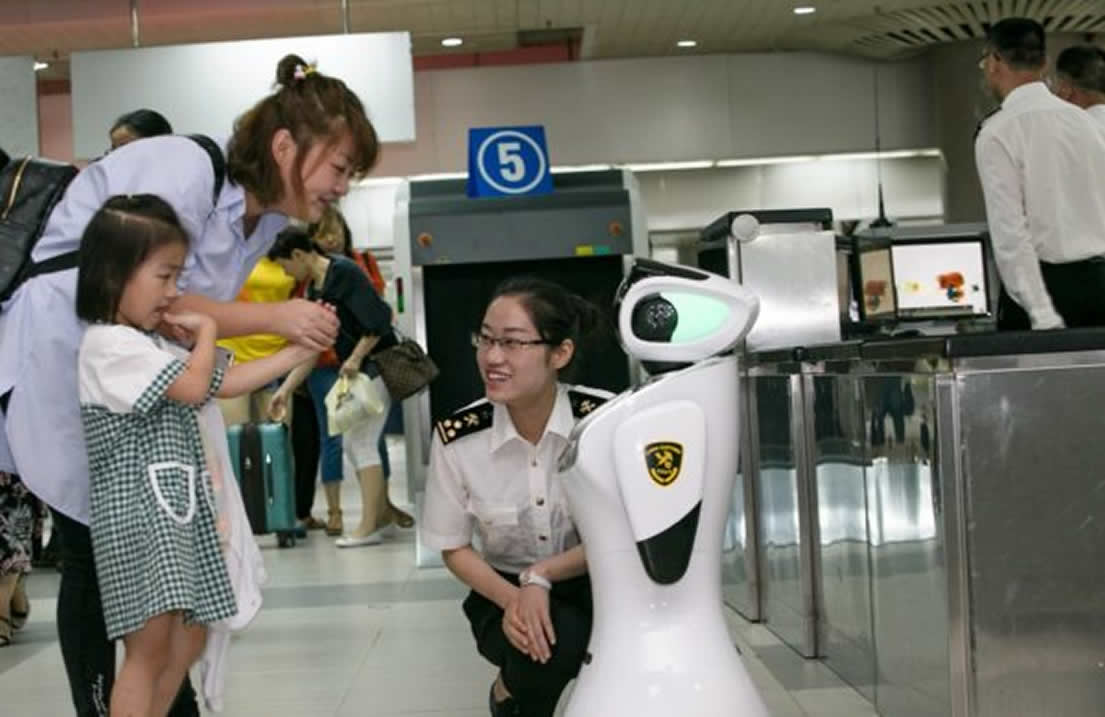 Ten super robots just appointed as customs officers in China.
Coming soon a world built by robots. Artificial Intelligence and Robotics is going to conquer the world in future years. Studies already suggest that half of all jobs could be replaced by robots or artificial-intelligence programs within the next 10 to 20 years.
Interestingly China has employed ten robots as customs officers at three ports in southern Guangdong Province. The robots are the first batch of intelligent robots, being used by Chinese customs at the ports of Gongbei, Hengqin in Zhuhai city and Zhongshan.
Also Read : Chinese Researchers Developed World's most Realistic Robot – Jia Jia
The super robots named Xiao Hai, have most sophisticated level of technology and are able to listen, speak, learn, see and walk. Also using face recognition technology they can detect suspicious people and raise an alarm. Based on a specialised customs database, the robots can answer questions in 28 languages and dialects, including Cantonese, Mandarin, English and Japanese.
This is not the first time China is using robots for complicated human jobs. Last month China for the first time deployed a robot to maintain security at one of its busiest airports in Guangdong Province. Earlier a surgical robot in China's Guangdong province successfully carried out a kidney surgery on a six-year-old boy.
Also Read : Knightscope Developed Crime-Fighting Robots