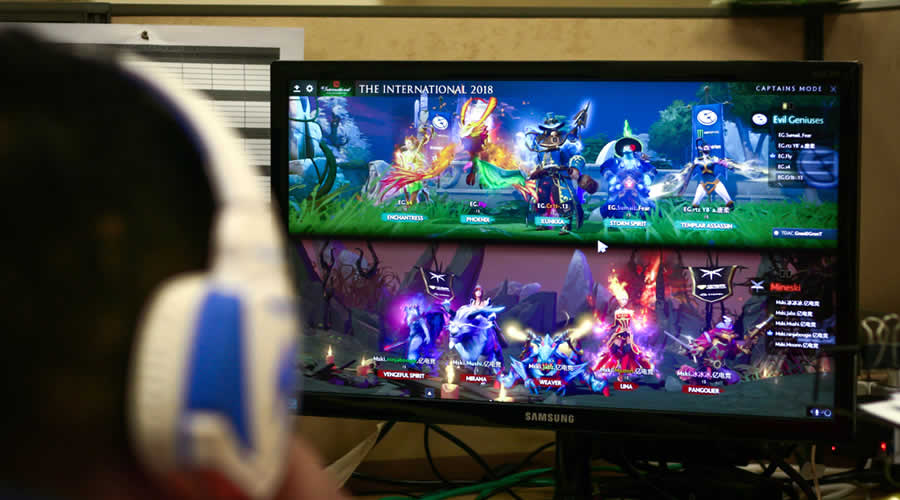 Defense of the Ancients (DOTA) started as a custom game for the Real-Time Strategy (RTS) game Warcraft 3. Here, players used individual heroes instead of commanding human kingdoms, orc hordes, or elven leagues. The custom game rose in fame and is now a standalone title for its sequel.
Now, DOTA 2's popularity helped made it into the ranks of the esports scene. Many Multiplayer Online Battle Arena (MOBA) enthusiasts and esports gamblers crave the excitement and potential winnings by betting on their favorite DOTA players and teams. But, it would help if you placed importance on betting against the odds to win big.
Here are five tips to help increase your chances of betting on professional DOTA 2 tournaments.
1. Know the Basics of esports betting
Betting on esports games like DOTA 2 has similar procedures to gambling on traditional sporting events. The premise behind esports betting is relatively simple: you place a bet on the team you think will win the match.
Proper research is critical when you're placing bets on DOTA 2 teams. You should know the players, strategies, and win-loss ratios to help increase your chances of gaining winning bets.
It should also help you if you follow updates regarding these teams. For example, the TNC Predator team might transfer one of their players to OG. The addition of that ex-TNC Predator member to team OG might change the playing style of the former DOTA 2 group. So, you should follow the team OG's practice matches to see if the new addition to their roster will help them win official games.
Searching around the Internet for data on different DOTA 2 teams might take significant time and effort. But, you can start your search at https://vulkanbet.com/en/dota-2.
2. Know the Game
Like betting on traditional sporting events, gambling on esports games needs you to know the game before you can make calculated guesses to your bets. Otherwise, you might pick teams at random, hoping that you can gain profit from that blind bet.
Take note that DOTA 2 is a free-to-play Multiplayer Online Battle Arena (MOBA) with humble origins. This game started as a custom game to Blizzard's Warcraft 3. Here, the game divides ten participants into two teams. Each player will choose a unique "hero" to lead their team to the enemy base. The main objective of the game is to destroy the main establishment or "Ancient" residing in the middle of the enemy encampment.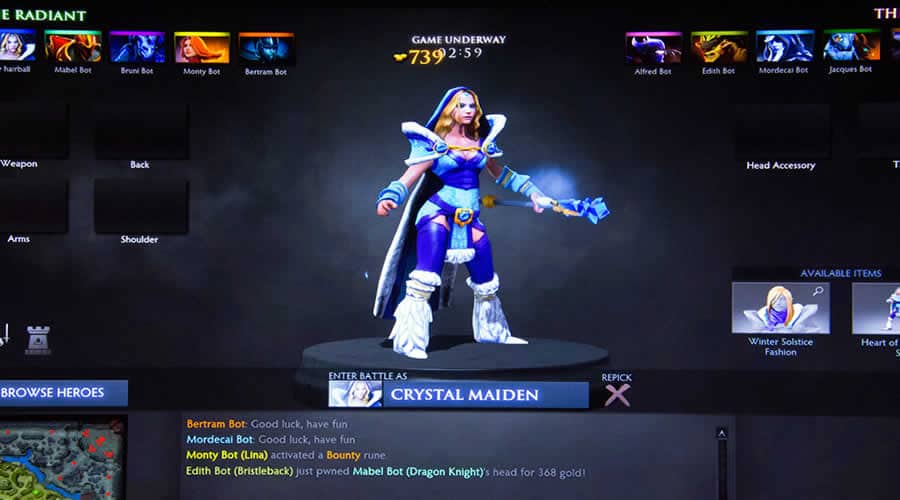 Playing the game might sound simple at first. But, you need to consider the hero's statistics, skills, and item sets. Also, teams need to outwit their opponents as they destroy the towers and creeps that block their paths to victory.
DOTA 2 is a competitive game wherein teams battle it out in a map as each player tries to survive and push for the main objective.
3. Consider the Type of Bets
After learning about the game, it's also crucial to consider the type of esports bets you can place. Understand the DOTA 2 betting system to help you make a profit from watching professional esports tournaments.
The kinds of bets you may encounter are:
Match Winner – A standard gamble wherein you bet an amount of money on a team who you think will win.
Handicap Betting – One DOTA 2 team receives additional points from the beginning of the match. This bet delivers an increase in the gambler's odds, thereby contributing to the chances of increasing profit.
Double Chance – Wager on two other outcomes to increase the chances of winning. So, if one bet results in a loss, you still have two more bets to help secure your profit. For example, you can place three bets on one team to receive a draw, win, or loss.
Correct Score – One of the most challenging bets to place in esports. You need to call the exact score the winning team obtains at the end of the match or tournament.
4. Understand the Odds
Betting on DOTA 2 presents a similar look at the odds when gambling on traditional sports activities. The odds tend to use negative numbers to indicate favorites, whereas positive numbers signify the underdog.
For example, the next DOTA 2 tournament pits Team OG with Team Liquid. OG is a favorite among many DOTA 2 fans because of the strategies and heroes they use. So, the odds might come out like -150 for Team Liquid. In this matchup, Team Liquid is the underdog, so the betting odds for this team might be something like +103.
In that example, it's apparent that the bookmaker will favor OG to win the match. But, since the odds are in favor of OG, the profit gained from betting on that team will be lower as compared to placing bets on Team Liquid.
5. Manage your Bankroll
The bankroll is the available money you have for your bets. So, if you run out of cash in your bankroll, then you can't place more bets.
Veteran gamblers might tell like-minded beginners in esports betting to manage your bankroll before placing bets. Follow a rule of thumb wherein you should never go below 5% of the amount you're ready to lose in one bet.
Remember, betting in professional esports tournaments like official DOTA 2 competitions should provide you with entertainment. A significant part of that entertaining nature lies from the wins racked up by your favorite teams. That pleasant feeling should be more significant than the disappointment you may feel if your team loses. Otherwise, if you put more emotions to the loss of your favorite team, then gambling in esports might feel like a chore.
Conclusion
Follow these tips to help you place winning bets for the next official DOTA 2 tournament. Always keep in mind to gamble responsibly, and don't attempt to lose more cash than the money you deposit in your bankroll. If you think you can't lose more money in your bankroll, then it's time to stop. Gambling can be addictive, so it should help you always to keep an eye on your cash before it's all gone.