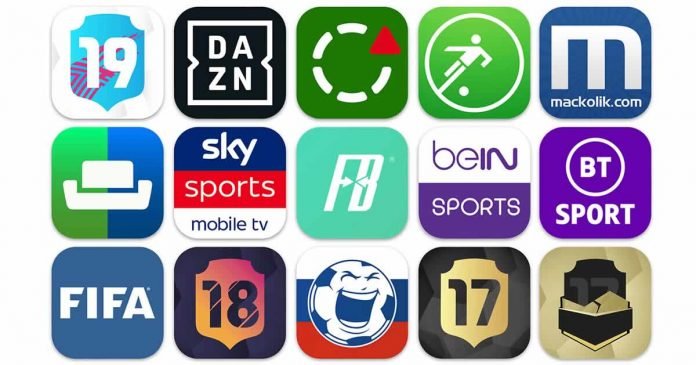 Smartphone applications have become a part of our daily lives, and like it or not; they will slowly work their way around our future as well. We are becoming more and more dependent on these applications for basically everything since there is practically an application for everything; email, scanning documents, games for fun, ebook readers, you name it.
Sports has also become a section that is rich in mobile applications, and most of these applications now come with integration with smart devices such as smartwatches, Fitbit, Apple Watch, and other wearables on the market. This integration can provide a lot of data and analytics, which you will get nowhere else, as wearing your Fitbit or smartwatch on your daily 30-minute walk can provide you with information that a checkup or a survey can never match. 
Activity Tracking
One such application which provides this integration through smartphone and devices is Runtastic. Having been a user on my phone for quite a while, I can say that the app delivers on the statistics. You can track and label each and every run and add a lot of detail in making every session unique. Thanks to the location data on your phone or wearable, you can also track the exact course of your run or jog, along with the app showing the total distance and time. This information can help you to analyze and perhaps strive to achieve better times or longer distances within the same time, making you a better athlete and fitter in the process. The Spotify integration is also very neat as you can play, pause or stop music directly from the Runtastic app itself. 
Endomondo is another tracking application similar to Runtastic, which is very comfortable to have paired with your devices. Endomondo provides a lot of voice-activated commands, making you not even have to browse your phone or device, giving you the opportunity to fully focus on the task at hand. The application also features a customizable screen that will track whatever statistics you wish to have on the screen, which will obviously vary depending on the activity you are doing at the moment.
Strava is an application that performs very similarly to both Runtastic and Endomondo, but with one neat twist, which brings out the competitor in me. Apart from all the tracking and analytical stuff present in both the previous apps, Strava enables the user to download "routes" performed by other users, along with their times and distances. This can then turn into a challenge where you will try to do the same route in a better time, so it can turn into a competition of sorts with the original user than trying to beat your own time on their route.
It is a cool feature that can turn the mundane activity of a daily walk into a small competition while at the same time helping your fitness levels get better. The Strava app also breaks down your activity in sectors, just like Formula 1 or MotoGP intervals, making you seek a personal best on a particular sector to then slowly better off your whole run based on that single improvement.
Sports Monitoring
Going off the fitness but staying in sports, Sofascore is a score-tracking application with integration with Android Smartwatch. Score tracking applications are an absolute must for sports fans in this day and age where there are so many entertaining matches to keep track of. Sofascore is designed to deliver just that, with favorite teams and notifications that enable you to be on top of every little update. The smartphone integration on this app will allow you to learn of each and every goal your teams' score, permitting you to stay in the loop without having to take out your phone. It's an ideal one for betting fans to help them keep track of scores and decide whether they should stick or cash out before something goes wrong.
Another type of app that is ideal for bettors, too, is a parlay calculator. A tool that helps you work out how to make the most of your money by combining bets. You can use them to see what the potential is for your selections without playing around in a bet slip. They are also very useful when you can't find good value in the games you want to bet on.
It is safe to say that now in 2021, iOS and Android are not just household names in the mobile phone sector but also in our everyday lives.
Wearables have transformed the way in which we exercise so much that these fitness devices have become a section of their own in many outlets that sell these. It is always important to exercise in the end, and having a way to monitor our efficiency in the comfort of our own home is definitely a great incentive to do so.