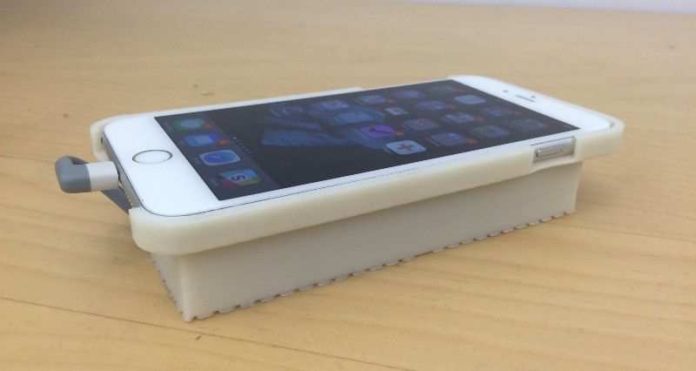 We know Nick Lee, a smart developer and Tendigi CTO who previously managed to install classic OS Windows 95 on an advanced and compact Apple Watch.
Now he is back with another crazy project, this time its huge because in this project he turn iPhone into Android phone using a specialized iPhone case.
How Nick Lee Turn iPhone into Android
---
Yes its true, finally we got Android running in iPhone.
So to turn iPhone into Android, Nick first cloned the Android Open Source Project (AOSP) and make a custom version of Android Marshmallow and then he created a special 3D printed iPhone case. Why this case is special – because Nick Lee outfitted this case with a built-in Lemaker HiKey board, a battery pack, and other hardware so it could support his custom version of Android.
The case plugs into an iPhone's Lightning port, turning the iPhone into a display and emulating touch events on Android. While the iPhone is able to display the Android operating system, the Android OS itself is powered by the hardware in the case.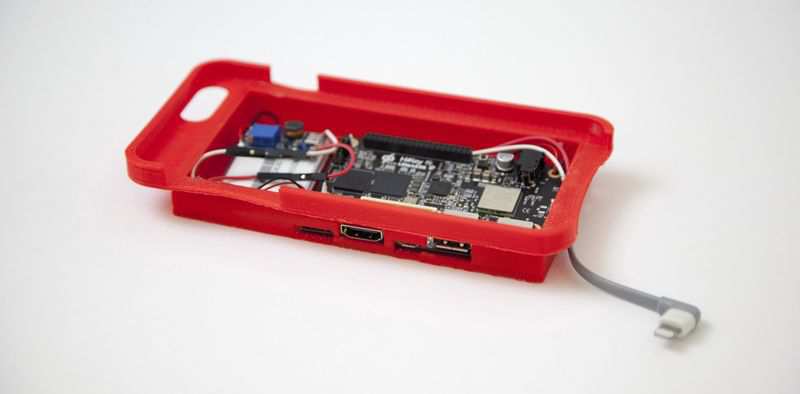 At first, it was quite bulky, resembling a brick you'd be more likely to have seen in a cellphone store 15 years ago. But after slimming down the design, Lee was able to craft an enclosure not too much larger than your standard smartphone battery case. He also included openings for HDMI and USB ports, as well as a SD card slot.
Check out the video and see how this magic case turn iPhone into Android :