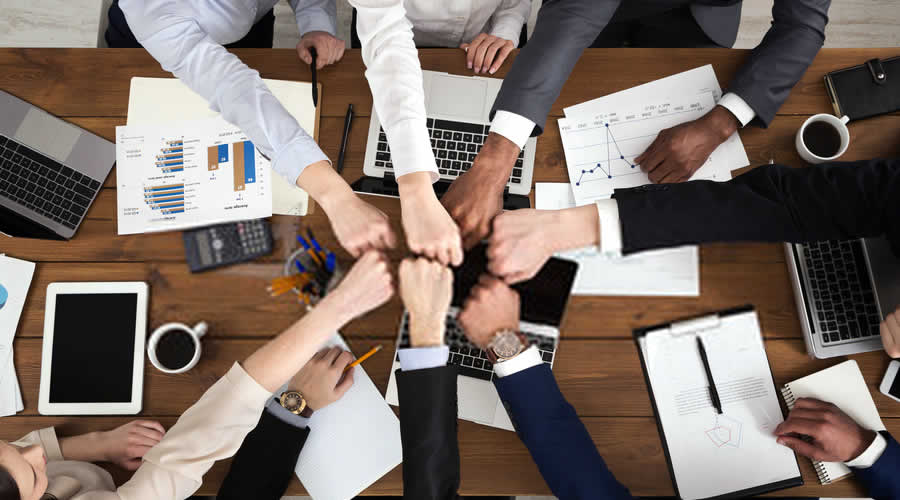 Organizations now have to explore the future of their UCC (Unified Communication and Collaboration) environment as the world of UCC becomes more complicated and structured. As we start a new decade, let's take a look at some of the main factors paving the way for a transformation of how vendors will provide solutions and end-users will work from now on.
We Are Heading Into A Hybrid Future
Cloud-based solutions are the way of the future, when it comes to product development and direction, as evidenced by the huge variety of new technologies and products introduced by industry leaders.
However, moving the UCC environment, in its entirety, to the cloud is not as straightforward as it may sound for many organizations. Numerous factors, such as security issues, matters relating to adoption by users, compatibility with existing architecture, implementation cost and the required hardware and systems, must be considered.
Hybrid UCC environments are, therefore, a popular solution among many organizations. Businesses find that the cloud offers the flexibility they need to keep up with today's fast-paced technological environment. However, it is believed that on-site components offer a higher level of security.
Your organization can gain a competitive advantage from hybrid environments, as these are considered to be the best of both worlds. Having to be in control of both systems at the same time is, however, one of the main drawbacks of these environments.
Data Is The Key
The digital world is changing all thanks to data. Over the years, data has been collected, stored and shared by organizations on a continuous basis. However, this data is now being used to inform important decisions in organizations as emphasis moves to analyzing it.
The New Work Hub Is Team Collaboration
When it comes to team collaboration, email is no longer king. It suffers from many issues, including delayed replies, missed/lost data and information, some team members being left out and overloaded inboxes, among others. More reliable solutions offering file and call sharing, video conferencing and app integration are gaining popularity among organizations; the private and social communication systems we are accustomed to are highly sought after when it comes to team collaboration in today's world. Instant messaging, effortless brainstorming and efficient completion of projects are all in high demand. The workplace as we know it is rapidly changing as UCC charts a path towards the realization of all the above.
Communication And Artificial Intelligence
Organizations are coming alive to the fact that they can use machine learning and AI to create efficient operations even though they are in a way new to the UCC field. With the speech to text capabilities of voice analytics, Artificial Intelligence can improve the productivity of the workforce. Enabling meetings and replacing remote controls through voice commands is possible with bots or virtual assistants. AI technology is now built into video equipment and smart cameras. Improving customer relationships is now possible thanks to the streamlined communications in the workplace made possible by this new technology.
APIs, Workflows and Communications Platforms as a Service (CPaaS)
Organizations can now create their own workflows and communications in real-time using the comprehensive framework provided by CPaaS (Communications Platform as a Service). Employees can enjoy the convenience of an all in one platform, when it comes to calling, messaging, and video conferencing functions, instead of having to deal with various tools and applications.
Organizations can use APIs (Application Programming Interfaces) to add the communication features embedded into CPaaS into their existing business tools, as and when necessary. Reminders for appointments, video calling and instant messaging can all be added to the organization's site with the help of these APIs. The user experience for both workers and customers can be improved significantly as a result.
The Unified Communication and Collaboration field is headed for some interesting times as demonstrated above. However, IT teams also have somewhat of a hill to climb as a result. As the ways we communicate and collaborate continue to change, insight, agility, and reliability will determine overall success. To succeed in 2020, and into the future, organizations will have to arm their employees with the skills and tools they need to overcome any challenges and provide the most effective services.