It's not a secret that most browsers boast inbuilt password managers that lets you automatically save your usernames and passwords required to log in to a website. Google Chrome is no exception. When you decide to save your credentials, Chrome will automatically fill in the corresponding fields so that you don't need to enter the same information the next time you visit the website. Most users find it convenient and use this option all the time.
Sometimes, we need to view saved credentials, make some changes to them, or disable the "Auto sign-in" option, which requires us to manage passwords from the Chrome menu.
If you want to learn how to view saved passwords on Chrome, go on reading our brief tutorial.
Managing Passwords in the Chrome Browser
To manage saved passwords in Chrome, select the "Settings" option from the Chrome menu. Alternatively, type chrome: //settings/ and press the "Enter" button to get there.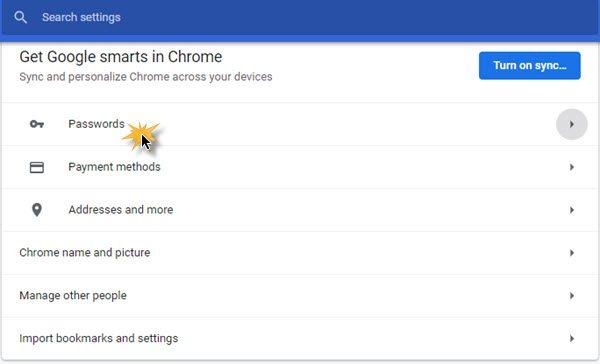 Select Passwords to view all saved credentials.
From this menu, you can deactivate the features responsible for automatically saving your passwords. Just drag the slider to the left to disable the "Offer to save passwords" feature.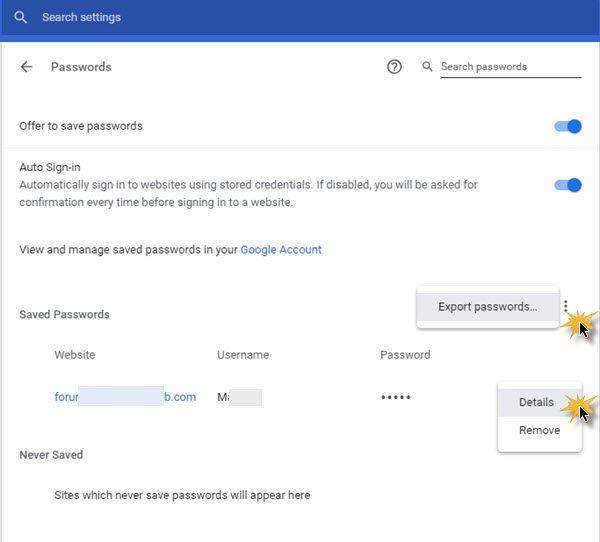 You will also see a list of all the websites and credentials your browser has saved.
If you need to export your passwords, make sure to press the same-name button and wait for a small popup window to appear.
To save the passwords list in the .csv format, you'll need to select Export passwords.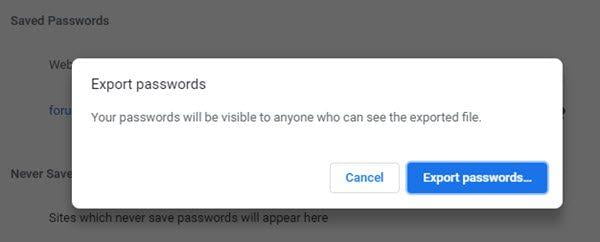 After that, the system will prompt you to enter your Windows username and password.
If you want to delete your password, change it, or view its details, click on the 3 vertical lines icon next to the password you're aiming to change and wait for a popup to appear.
Select the "Remove" option if you're determined to delete the current password.
To make changes to your credentials, select Details and edit your password in whatever way you see fit.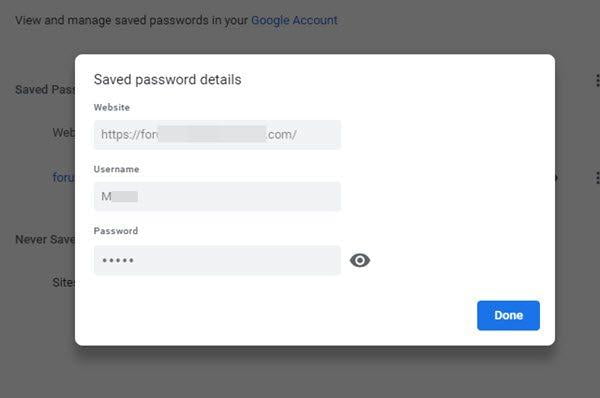 Next time, when you enter a new password, your browser will ask you whether you want to save it or not. If you don't want to do so, click on Never. By doing so, you both won't let the website remember the entered password and prevent it from asking you the same question in the future.
It's also possible to sync your passwords to your Google Account on multiple devices. To do this, sign in to your Google Account and sync required Chrome settings. Thus, you'll be able to view, change, and manage all your Google Account passwords through the Passwords panel.
Now you know how to view and manage saved passwords in your favorite browser. Hope our tutorial was helpful. Still, we want to remind you that it is an abridged version of the full article you can familiarize yourself with on RocketFiles.com. Besides, on RocketFiles, you'll be able to find a lot of other useful articles that can help you troubleshoot any computer problem and instruct you in the ways of using a particular program.