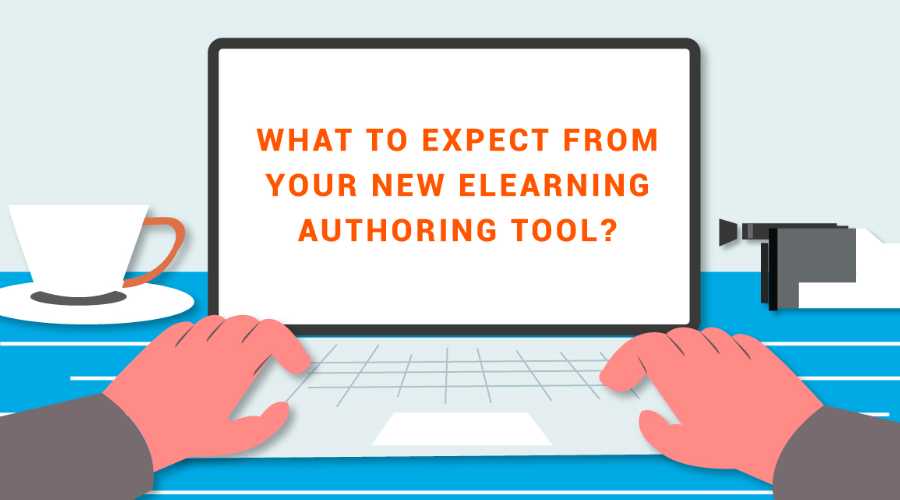 Authoring tools form the heart and soul of Elearning. The better your authoring tool is, the easier your learning and development are bound to be. Merely developing an Elearning module isn't enough. You need to make sure that your modules make sense. It is important for developers to understand the needs and requirements of the customers. No matter how well-packaged and creative the course is, if your audience cannot understand it, they won't buy it. It is not creative if it does not sell.
Also, with a multitude of authoring tools available in the market, even the experts will find it hard to choose a suitable authoring tool. The courses offered are more or less the same. The prices are also quite similar. So, where does the difference lie?
The difference lies in the experience. Here are a few things you have to keep in mind.
1. Make it simple:
This one is quite simple. The training content you create needs to be straightforward and crisp. If you have experts at your disposal, then the time required in content creation would be shorter. Consequently, the ROI for your tool would be high.
2. It should be user-oriented
This is the least you can expect. As a user, you want an authoring tool that provides you with some basic functionalities. The modules within a course need to be user-oriented. At times, developers a comprehensive LMS which does not take the end user into consideration. Under such circumstances, the software is considered redundant. No matter how well designed and developed it is, if the end user cannot use it with ease, it's of no use.
3. Design, control, and flexibility
Another important aspect. The interface needs to be flexible. You don't want a group of developers who keep implementing their own set of standards, do you? What you need is a fixed template. Also, you need to be very particular about the position of your company's logo. The on-screen elements need to be put in place. All the drag and drop elements, images, text, etc. need to be placed perfectly. At times, a shoddy interface is all it takes for a user to lose interest in your Elearning course. Well, it's quite brutal, but it's true.
4. Scalability matters
Cloud-based authoring tools have a major advantage, i.e. your employees can be upscaled according to your present set of requirements. Take this for an example: If you are required to develop some Elearning content for a major project at the last moment, then an authoring tool that is scalable can prove to be quite handy. It can help you leverage the existing skill sets of your team members.
5. A comprehensive feedback system is a must
You need to ensure that all of your quality standards are being met. In order to ensure this, you need to collaborate with your team. The information has to be shared quickly. Also, stakeholders such as testers and reviewers need to be brought into the equation. Giving away trial versions of the software is a great idea. Will help people get used to your software. Also, giving away free demos helps you keep track of the improvements that are required within the software (if any). Ask for suggestions that'll help you serve your users in a better way. Most importantly, always take the feedback positively.
Conclusion
The challenge is: we have 10,000 different Elearning modules lying in the market. The moment e hit the market, we're bombarded with countless modules. Some of them are good while some of them are way below par. As buyers, here's what we need to ascertain: Does your Elearning module developed while keeping in mind the aforementioned points? If yes, then go for it.