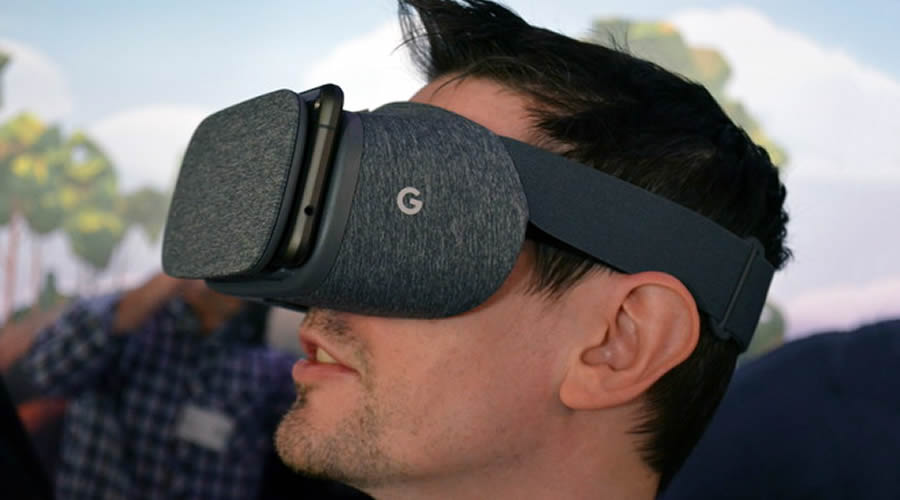 We have all heard of the new and exciting world of Virtual Reality (VR), and how it is set to change our lives forever. This new technology is already being incorporated into everything including video games, education, and surgery. Furthermore, there are more and more markets looking at how Virtual Reality will impact their business, like the iGaming sector such as Vegas online slots. However, there is one important consideration which has to be factored in, and this is cost.
In general, Virtual Reality headsets are relatively expensive and have to be used together with a games console or high spec pc; making this form of technology a luxury experience that is not yet affordable to appeal to a mass market. This will not always be the case, in fact, there is no doubt that prices will come down and advances in technology will make it possible for everyone to employ Virtual Reality.
So that currently, what is quite appealing and has promise is Mobile Virtual Reality; thus, having true potential to lead the way. Now that being said, Mobile VR is a long way away from being able to stand side by side with VR Headsets like HTC Hive. But Mobile VR was never intended to rival these devices, as it was never envisaged that mobile phone technology could really catch up with a top end desktop GPU.
What Mobile VR can do is provide the masses with a taste of what the full-fledged VR experience is all about. Thus, paving the way for the real VR deal, by keeping everyone interested, wanting more and in so doing, giving the technology time to have everything in place to be a success in a mass market.
There are some who may think this relatively 'inferior' Mobile VR experience may put the average consumer off the who concept. However, I suspect this is not the case; with Mobile VR doing the exact opposite, as they serve to keep the technology in the news and in the market, whilst creating more consumer demand for the technology. Many have tried the Mobile version and have been quite impressed with the whole experience, whilst others have then started to think about the next step up.
Furthermore, the cost of Mobile VR headsets is very affordable and is suited to anyone's budget. As a result, one can be enjoying Mobile VR via simple cardboard, which in some instances can be for free. Keeping this in mind, it is even possible to create marketing campaigns and promotions around Mobile VR. For example, the New York Times has already done a campaign using Google Cardboard VR headsets.
Therefore, if one accepts that Mobile VR will be able to keep consumers happy, interested and hungry to see more from the Virtual Reality world; whilst the full-blooded Virtual Reality experience becomes more accessible. Then it only proves the point that more focus will be placed on making the mobile experience better and better. Thus, lighting the way in terms of innovation and what the consumer market fancies from this type of technology.