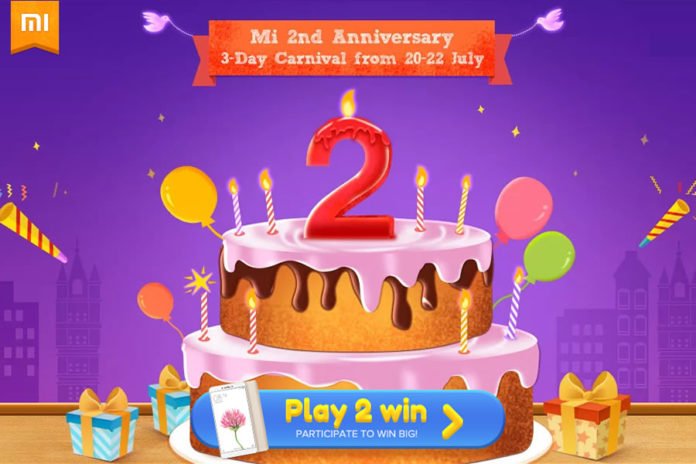 Xiaomi –'Apple of China' – 2nd anniversary in India is coming up and the company is planning to launch a big three-day carnival. Xiaomi offers price drops, flash sales and giveaways to celebrate it second birthday. The sale kicking off on July 20 and will last to July 22.
Also Read : OnePlus Devs Post Official Guide to Root OnePlus Smartphones
Xiaomi ₹1 flash sales
---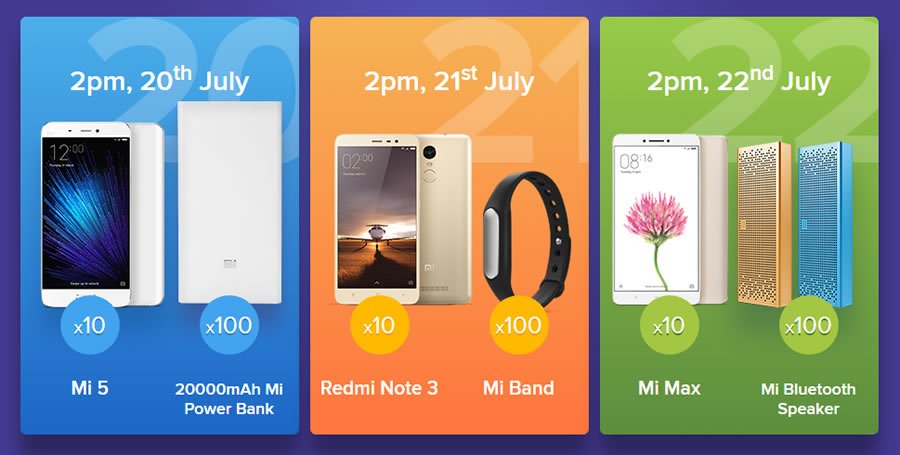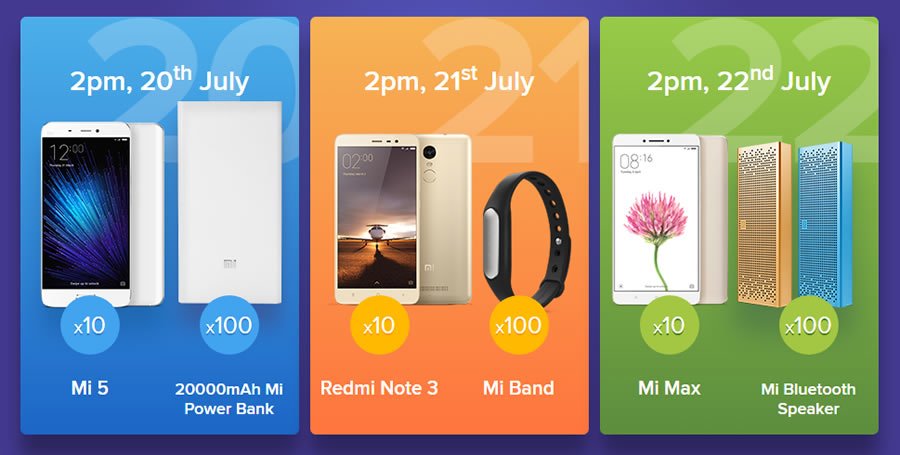 Here is the list of devices that Xiaomi offers for just ₹1 on its birthday :
July 20: 10 Xiaomi Mi 5 and 100 20000mAh Mi Power Bank
July 21: 10 Xiaomi Redmi Note 3 and 100 Mi Band
July 22: 10 Xiaomi Mi Max and 100 Mi Bluetooth speakers
The flash sales will kick off at 2 p.m. on each day and registration for being eligible for these flash deals involves sharing the news on Facebook before July 19.
Apart from these flash deals, Xiaomi offers limited stocks of new items like the 10000mAh Mi Power Bank, Mi In-Ear Capsule Headphones, and Mi In-Ear Headphones Pro Gold variant in these three days.
Also Read : LG, Samsung to Supply OLED Display to Apple iPhone 7, Says Report
The company is also giving out Mi cash coupons, and a free Mi Max for playing a game on the Mi 2nd Anniverary website. The price drop deal is essentially only on its Bluetooth speaker, which will be available for a Rs. 700 discount, and will be priced at Rs. 1,999 for those three days.
There are several app exclusive offers as well. The Xiaomi Mi 5 Gold colour variant is being sold with a free Mi In-Ear Headphones Pro Gold. The Xiaomi Mi 4i comes with a free USB cable and a USB Fan. There are also app-exlcusive offers for the Redmi Note 3, Mi Max, and the 20000mAh Power Bank. Interestingly, Xiaomi will also give away one Mi TV to a randomly selected buyer who purchased from the Mi Store app.
So what are you waiting for participate now by clicking below button.
Also Read : Meet World's First Android Smartphone With Massive 10000 mAh Battery