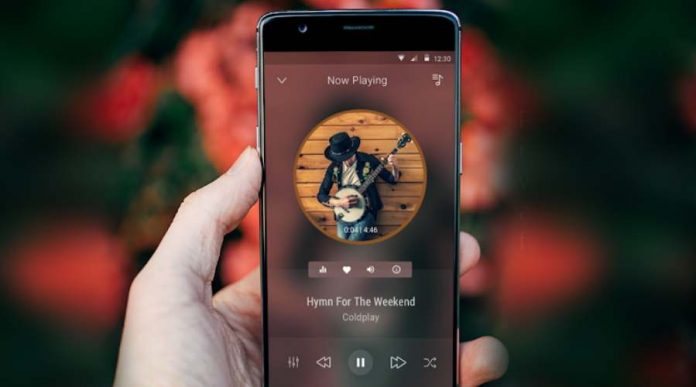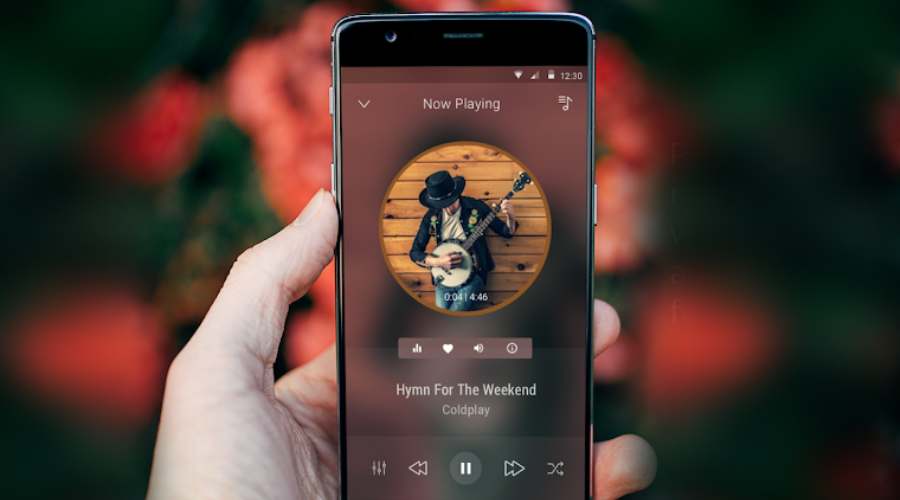 Who doesn't have a music player app on their Android smartphone?
Music players for Android are one of the first to be installed apps, but there are zillions of music players are available for Android on Google Play — some are paid and some are free. Since a majority of our readers are not interested in the paid version, here we are the list of best looking and feature-rich Android music players.
Even though these music players are free, some come with a price – I mean advertisement. Yes, some of these music players have ads and if it irritates you, simply restrict internet access to the app by using any firewall app. Also, if you found your favorite among one of these music player apps for Android, be feel free to upgrade to its pro version.
Best music players for Android:
1. Phonograph
With attractive material design and easy to use UI, Phonograph Music Player for Android fest both your ears and eyes. The dynamic color change of UI and the inbuilt theme engine make it one of the unique Android music players.
Key features:
Easily create and edit playlists.
Highly customizable.
Tag editor available.
Last.fm integration
2. Music Player By Apps10X
Music Player By Apps10X — my favorite Android music player. Audio Beats is a made in India music player with an elegant design and colourful appearance. What I love most about this music player is its built-in top quality equalizer, which takes your music listening experience to the next level. It takes very little memory and provides the perfect music experience.
Key features:
Stylish and powerful.
Heavily customizable.
10 amazing presets, 5 bands, bass booster, music virtualizer & 3D reverb effects adjustments.
Built-in Mp3 cutter — ringtone maker.
3. Stellio Player
Stellio Player aesthetically pleasing interface with the highest quality sound and features. For better sound experience, Stellio offers a powerful audio engine which controls a 12-bands equalizer and a big variety of audio effects. The player gives complete freedom for experimentations, using it manually or by presets.
Key features:
Crossfade makes the sound more pleasing.
Gapless playback.
Android Wear support. Control music from your watches, pick a track, all without taking a phone out of a pocket.
Offers attractive themes.
4. Poweramp
In this list, Poweramp is the only completely paid music player app for Android. Although the app offers a version with 15 days full featured Trial. Poweramp comes with a lot of sound tweaks — 10 bands optimized graphical equalizer, separate powerful Bass and Treble adjustment, stereo eXpansion, mono mixing, balance, etc. It is the most powerful music player for Android.
Key features:
Plays songs from folders and from own library.
Embed and standalone .cue files support.
OpenGL based cover art animation.
Custom visual themes, a lot of skins available on Google Play.
5. Lark Player
Lark Player — lightweight music and video player that will change the way you watch videos or listen to your favorite songs. It will fetch all kinds of saved content on your Android device and will even let you play YouTube music videos as well. There are tons of screen and music controls, making it a must-have music player for Android.
Key features:
Numerous inbuilt controls.
Supports a floating music player.
Discover the new and trending content from charts like Billboard Hot 100, iTunes Top 100, etc.
Easy gesture controls for playback, volume, speed, brightness, and so on.
6. Pi Music Player
Pi Music Player is one of the highest-rated music players for Android. Pi Music Player is beautifully crafted with material design in mind and packed with some extraordinary powerful features. The more attractive and intuitive User Interface combined with the crisp and clean layouts will give you the best user experience.
Key features:
Built-in equalizer.
Enhanced folder view.
Cut any mp3 file using the ringtone cutter feature and make them as default ringtone.
Cool seamless transitions and animations.
7. Pulsar Music Player
Pulsar Music Player — few among one of the best music players on Android without advertisements. Comes in minimalist material design, Pulsar Music Player contains almost every necessary feature to fulfil all of your musical needs.
Key features:
Lyrics display, gapless playback, and tag editing.
Last.fm scrobbling, Chromecast, and voice command.
Android Auto support.
Various colorful themes.
8. Musicana Music Player
Musicana is an ad-free innovative music player for Android. It comes with a superior 5-band equalizer, lyrics finder, online music streaming, fast song recognition & much more features that will give you an always-impressive music listening experience.
Key features:
Play music locally or use the online music player features and listen to music from various music streaming sources.
Song recognition tool.
Custom background settings.
4 cool Now playing screens.
9. Retro Music Player
Retro Music Player is crafted in a hybrid design that matches the material guidelines with iOS in mind. The app offers an easy to understand user interface without overloaded menus where you can choose between three different main themes: white, dark and black for AMOLED displays.
Key features:
More than 10 Now playing themes.
Gapless playback.
Carousel effect for the album cover.
Corner edges like Pixel 2 XL.
10. Eon Music Player
Eon Music Player is a minimal, feature-packed, highly customizable and one of the cleanest material design music players for Android. Eon Music Player gives you easy to use navigation, quick controls, and nicely formatted drop-down menus. You don't have to wander around in complex menus to find anything, everything is right where you need/expect it to be.
Key features:
There is no clutter and there are hardly any hidden or complex menus.
Gives you 4 preset themes — Light, Dark, Black and Transparent to customize.
Theme Maker allows creating as many themes as you want.
11. Abbey Music Player
Abbey Music Player is crafted with minimal design and offers only the useful features needed for an Android music player. The player looks extremely good with the player's background changes with every album art. The app also features a floating action button to access Artists, genres, Albums, Favourites and Personal Playlist.
Key features:
Add White Noise: Sound of Rain with thunder in the background of your track for Relaxation.
Lyrics and Sleep Timer.
Smooth transition between tracks.
Advanced Song Sharing.
Equalizer, Ringtone Cutter, Album Art Updater.
12. 3D Surround 7.1 MusicPlayer
3D Surround 7.1 MusicPlayer reanimates your headphones with 3D Surround Sound effects. It redefines how your songs sound with its outstanding features that are designed to work on ANY headphones. The music player is still under development, so you may encounter some bugs.
Key features:
Beautiful user interface.
Customizable and comes with sleep timer.
Try out all these music players for Android and comment on your favorite one.