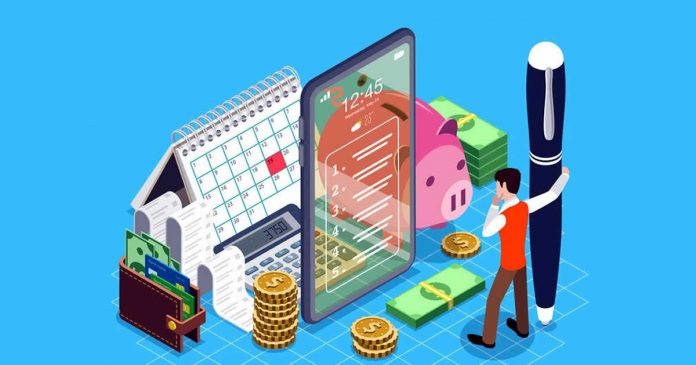 Getting your finances on track isn't as easy as it looks. But in the modern world, with the help of your smartphone, managing personal finance became easy. Now we have a lot of the best budgeting apps for Android to keep track of expenses.
Starting from this new year, keep a resolution to maintain a daily digital expense tracker with these budgeting apps for Android to organize your personal finances and thus make your life much easier.
With the below-listed expense tracker apps, change your Android phone as your personal finance manager in order to stay on top of your daily expenses, dive into weekly reports on your spending, manage debt, and track bills.
Track Expenses: Best Budgeting Apps For Android
1. Wallet
Wallet is one of the best budgeting apps for Android designed to be a money manager and bill tracker. With continuous financial insights, you're able to stay in control of your personal finance and budget for the long-term. Wallet helps you properly plan and track your budgets and expenses. It will also allow you to actively manage your finances using different currencies, banks, and various financial institutions.
2. Monefy
Monefy is an expense recording app. You just have to add each and every expense you make. Just add new records when you buy something or book a taxi; you just need to fill in the amount. Monefy is more than a money tracker; it's also one of the best savings apps to help you with money management. Keep track of your personal expenses and compare them to your monthly income with the budget planner.
3. Money Manager
Money Manager helps you track your financial activity efficiently. Its simple design makes it lightweight, straightforward, and very easy to use. Using this Android budgeting app, you can manage your expenses and financial life. In the app, you can organize bills by week, month, and year as well as by categories.
4. Fast Budget
Fast Budget is another good option when comes to budgeting apps for Android to keep your economy well managed. It allows you to manage your everyday expenses and help you to save money. It has different tools like calendars, charts, and it even summarizes your expenses for the month.
5. TravelSpend
TravelSpend is a very useful app when it comes to controlling financial expenses if we want to take a trip. It is an incredibly useful app if we travel often, since it does not require an internet connection. This Android budgeting app automatically converts any currency into your local currency. It also allows you to visualize your expenses and analyzes them to stay within your budget and can even export that data from your expenses to a CSV file (Excel).
6. 1Money
1Money is another best expense tracker Android app that allows you to manage your finances simply and intuitively. You do not need to break your head entering data and trying to manage within the app since its design is striking and easy to understand. It allows you to do any type of financial management.
7. Spendee
Spendee stands out for its family approach, since it has a group plan to control the expenses of several individuals at the same time, as well as a very well-prepared customer service with great knowledge about financial management and savings advice. It is an app endorsed by institutions such as Forbes or The New York Times, media with great economic character. Spendee really makes managing personal finances as easy as possible.
8. Daily Expenses 3
Daily Expenses is an application designed to organize your income and expenses, your movements of money are recorded by date. You can review the reports daily, weekly, monthly, or yearly. We can classify both income and expenses by categories, whether they are about the home, car or current purchases. This registered information can be protected with various security patterns.
9. Sprouts
Sprouts is a clean, refreshing, ad-free, and fully functional accounting software to track your expenses. The app has cloud synchronization, local backup, network disk backup multiple guarantees, so data will never be lost.
10. Money Lover
Money Lover is an award-winning budgeting app for Android to fix your money management & budgeting issues. With Money Lover, track daily expenses and incomes by categories with ease. The app also provides the facility to overview financial reports of your spending, income by date, or group.
Try any of these budgeting apps to become a budgeting master and start saving money. If you know of any other similar expense tracking apps for Android, please do comment.