Now we got Widows 10 or OS X or a couple of awesome Linux distros to ligthen up PC and laptops. What about the classic versions of operating systems.
Yes, of course present generation feels it as the worst operating systems ever made but they are ruled the old computing world.
Those of us who love technology aren't likely to forget our first desktop operating systems. But it might be difficult to fire up the first PCs you ever owned today. Interestingly some computer enthusiasts have made it easy for us to relive what it was like to use them again with almost no effort at all.
Yes with help of your browser now you can run your classic versions of Windows and Mac operating systems. Here are a few such websites or we can say some online emulators to fuel your tech nostalgia 🙂 .
Also Read : Google is developing a new Open Source OS that's not based on Linux
Run old Windows and Mac OS in browser :
---
Windows 1.0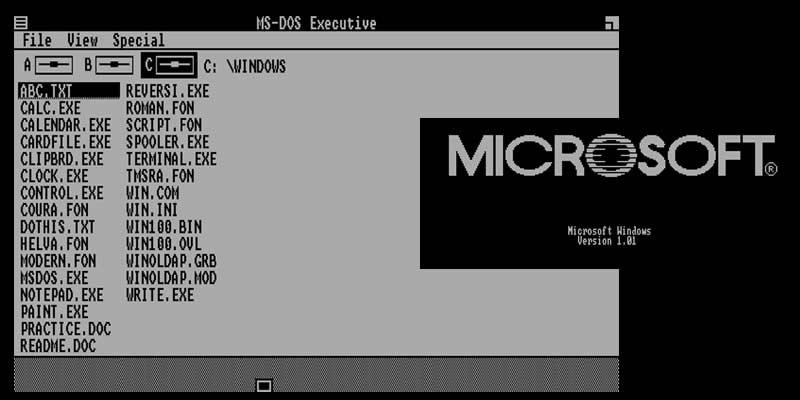 It's the very first version of the most widely used desktop operating system in history, released in 1985. And you can live in the past right now by clicking on jsmachines.net, short for "JavaScript Machines."
The emulator is in black and white rather than color, and you can't save any changes, but you can use the mouse cursor and run the earliest Windows programs, like Reversi, Notepad, and Paint.
Mac OS System 7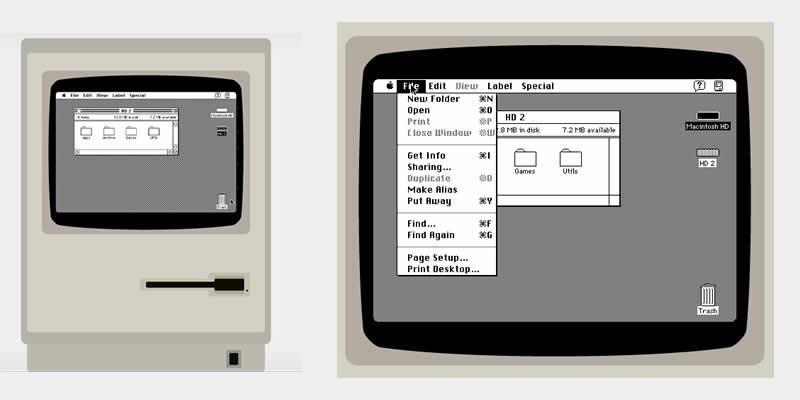 This website lets you run Mac OS System 7, released in 1991, on a simulated Macintosh Plus, a computer introduced in 1986. As a nice touch, it runs the OS within an illustration of the physical computer.
You can try out some freeware included with the system. Highlights include Shufflepuck, an astronomy program called Orion, and an early version of Microsoft Word for Mac.
Mac OS 8.6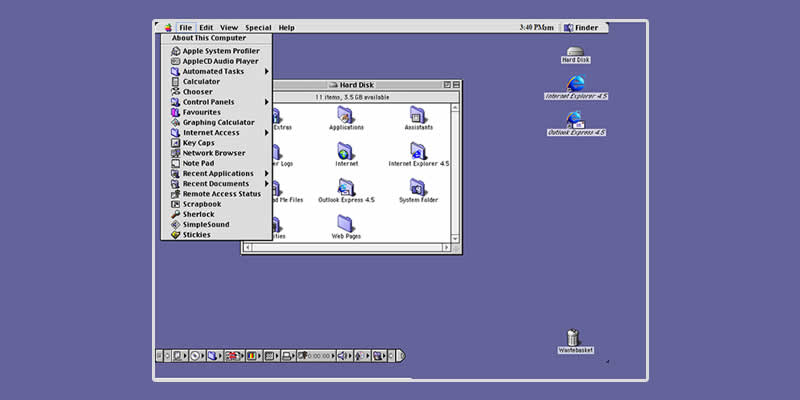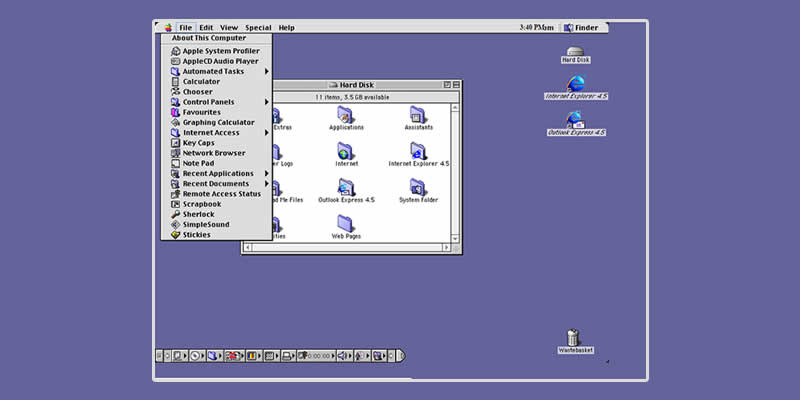 Released in 1999 and one of the last versions of the classic Mac operating system before it was replaced by OS X, you can find this old operating system at VirtualDesktop.org. They also emulate Windows 95,Windows 98,Windows me,Windows 2000,Mac OS X etc..
Also Read : Top 17 Favourite Operating Systems Of Hackers
Windows 95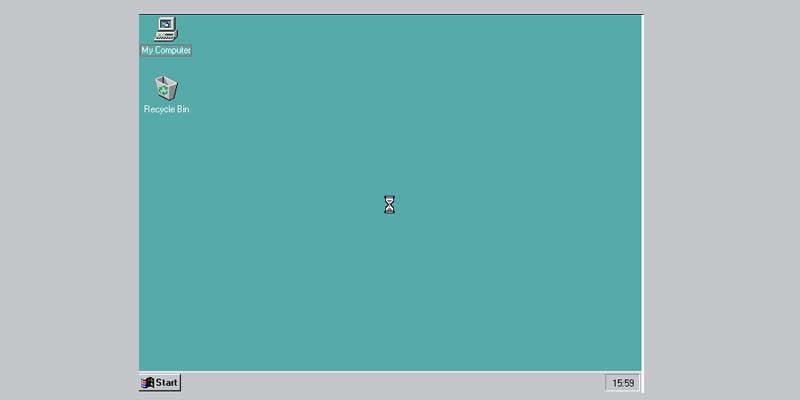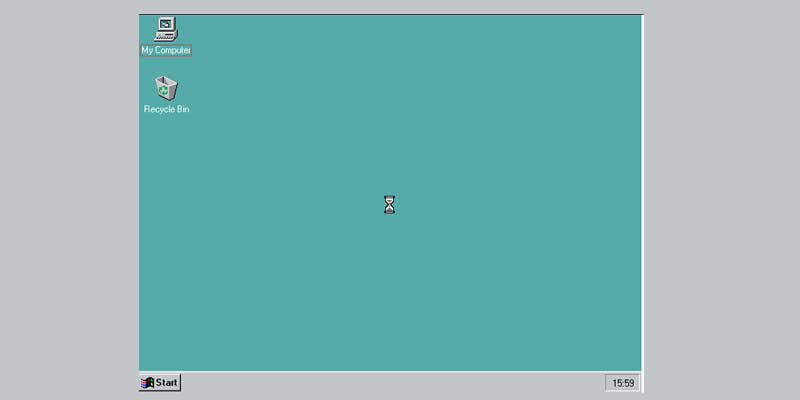 Andrea Faulds, a 19-year-old developer from Scotland, has been able to get run Windows 95 in almost any web browser. She used used emscripten, an emulator that converts C++ code to JavaScript in real-time. It requires no downloads, plugins, or any special software.
Windows XP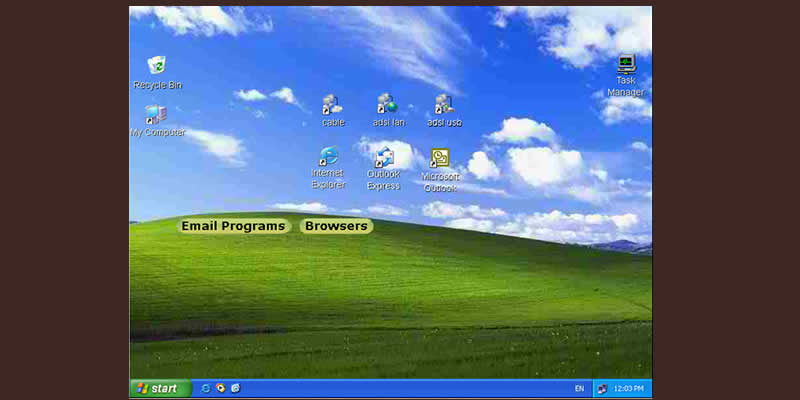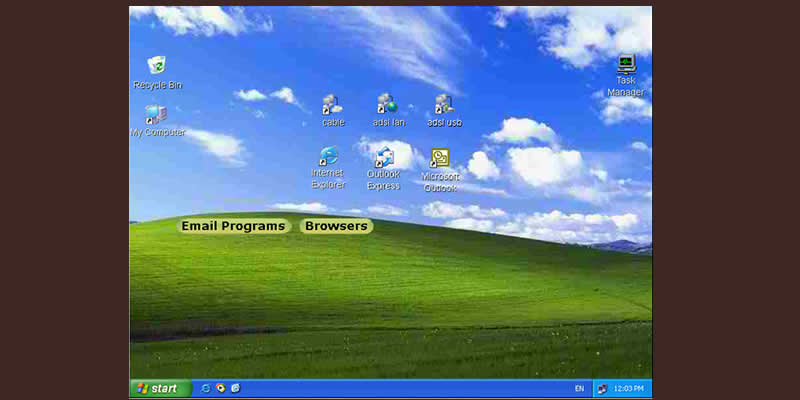 Windows XP still famous operating system from Microsoft also have an online emulator. XP simulation comes courtesy of Total Emulator, a neat little website that isn't pretty but makes it easy to switch among Windows ME, 98, 2000, XP, and Vista.
So these are a bunch of browser-based emulators that show you what the old OSes looked like and let you click on a few things. If you want to be able to use all the features of an old operating system, you'll probably have to find the software and load it in a virtual machine.
Also Read : Learn Android App Development From These 7 Free Tutorial Websites