Creating a PDF or converting a file like a web page or photo from an Android smartphone is a process that requires a third-party app. But what if I say here is a simple and intuitive way you can easily and quickly convert any supported file format to PDF on Android without using any third-party apps.
As I said with this method, you don't need to install any apps to convert a file — like a web page or photo or .txt — to PDF. Instead, we are using a secret option present in Android — share as "Print" — that a few people know.
How To Print or Convert Any Supported Data On Android To PDF
The best thing about this feature is that it is built into the Android system itself. You can find this functionality on mobile phones from Google, Samsung, OnePlus, realme and more.
To use it, we simply have to go to the element that we want to share — a text file, a photograph, a web page or whatever. And in the share menu, choose the option "Print".
As the name suggests, this feature allows you to use Wi-Fi printing, but that is not what we will do. When we click on the printer icon, we will be allowed to choose the type of sheet, orientation, number of copies and more. Here we tap on the upper left corner and choose the option "Save as PDF" and then choose "Save" to be able to save that document as a PDF and with this tool share your PDF to anyone.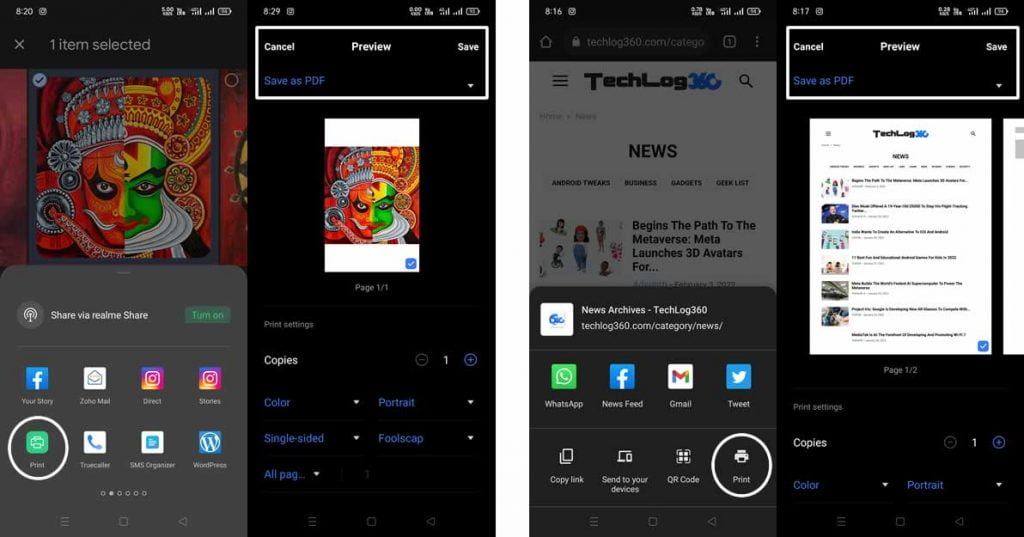 This enables the option to send any file that we could print to This functionality enables the option to send any file that we could print to a PDF conversion system. What we get is that, a PDF that we can send comfortably and, above all, universally.
Of course, this option won't appear when sharing items that can't be converted to a PDF, such as a video.