At the beginning of this year, the Google Hangouts messenger became unavailable to users of the Workspace collaboration service. Instead, they were asked to use the modern messenger Google Chat. Now it has become known that all users of the Hangouts mobile application will have to do the same since it will stop working in November of this year.
Users of the Hangouts mobile app will begin receiving notifications asking them to download Google Chat "soon," according to the announcement. Users of the web version of Hangouts will face notifications about the imminent transfer of their data to Google Chat from July.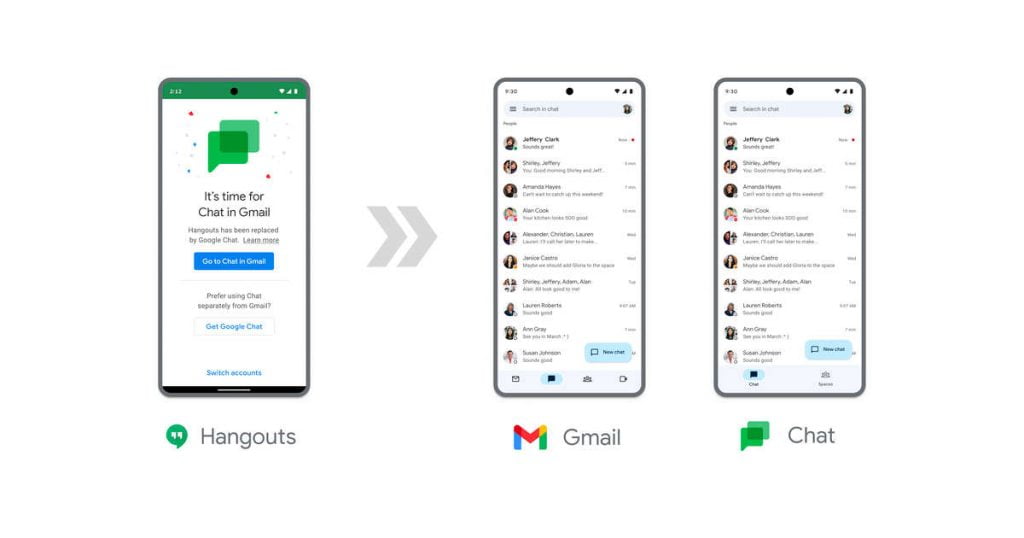 Google assures that all chats and their content in November will be transferred to Google Chat automatically. Google also offers users to use the Google Takeout program to organize an independent "move" — download a copy of the messenger data.
Google Hangouts came out in 2013. It was not very popular and was criticized. Now the messenger has joined with other Google dead services in so-called Google Graveyard.