WhatsApp Messenger for Android introduced stickers on its recent version for beta users. In this article, we will show you how to activate WhatsApp stickers on your Android device.
If you are a beta member of WhatsApp then head on to Google Play and update WhatsApp now or simply follow this quick steps to activate WhatsApp stickers.
If you are not signed up for WhatsApp beta, install WhatsApp latest version from APKMirror. Normally, after installing the latest version, WhatsApp stickers would be enabled by default — which you can check by tapping WhatsApp emoji button. If not, follow the below steps to activate stickers.
If WhatsApp stickers were not enabled by default, go to Google Play and search for any WhatsApp stickers app. For example, install this third party sticker app and choose any sticker pack from the list and  hit "Add to WhatsApp" or simply tap on "+" button next to the sticker pack to enable WhatsApp stickers on Android. That's it. Now you can see a couple of inbuilt WhatsApp stickers when you tap "+" on the sticker tab on WhatsApp. Also, you can install new third-party WhatsApp stickers as I did from Playstore.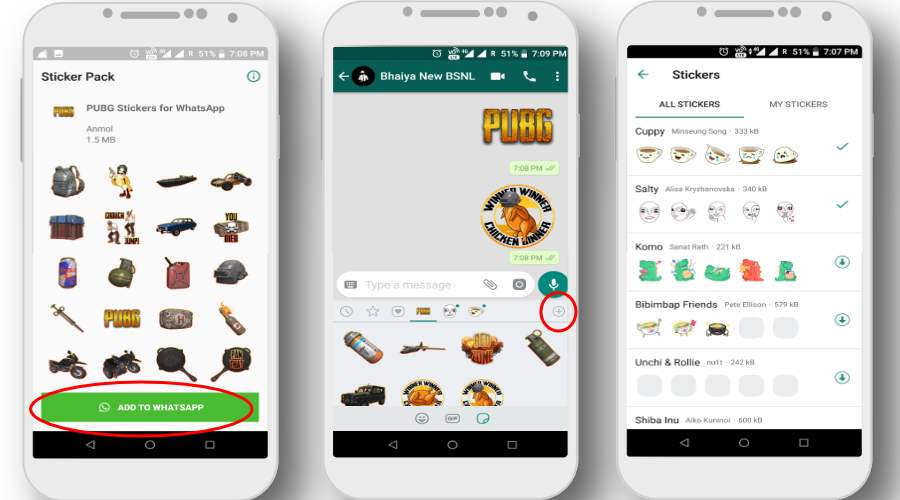 Try on and experience the new feature of WhatsApp. It looks like WhatsApp will soon add WhatsApp sticker feature on regular version