Activision Blizzard is causing discussions in the gaming industry with its unusual developer tool – Diversity Space Tool.
The software, developed by MIT, is intended to use numbers and statistical analyzes to ensure that the characters in a game have the widest possible range of ethnicities, skin colors, sexual orientations and gender identities.
To achieve this, the software identifies the typical traits of a hero or villain and plots them on a graph where the weight of each one is represented.
To put it simply, each figure is assigned a different number of points in several of the areas mentioned. For example, Overwatch sniper Ana scores 7 for age, 0 for body shape (presumably because she's very slim), and 5 for gender identity.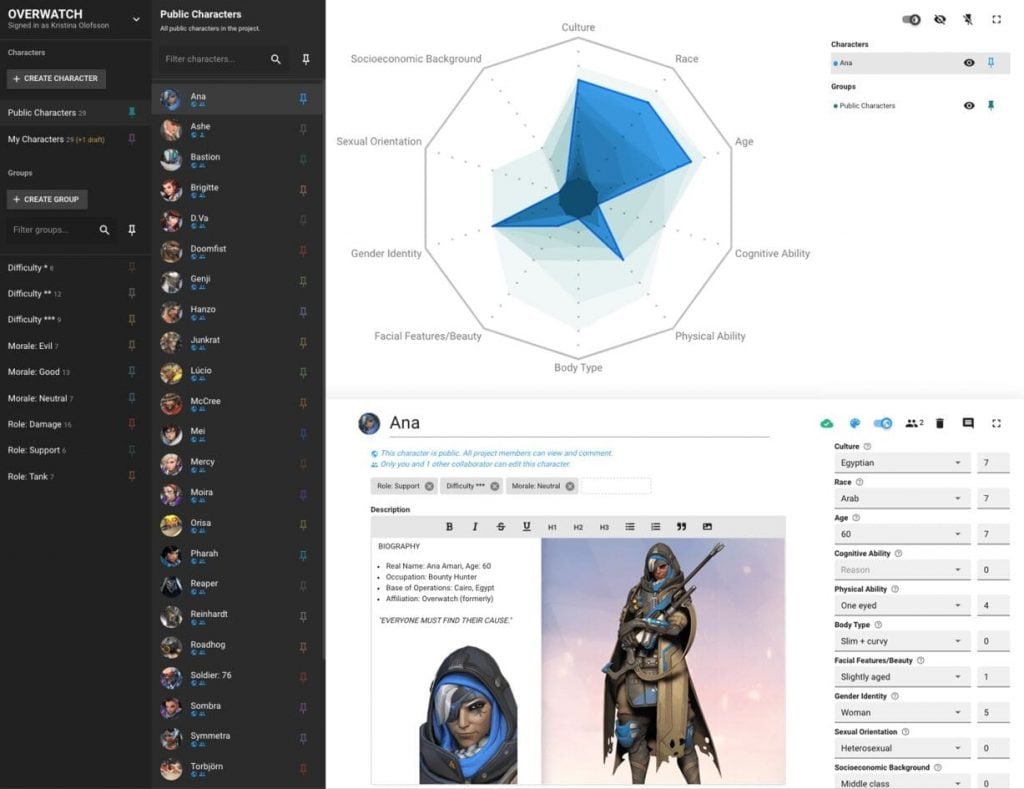 The tool was created in recent years in cooperation between the Game Lab of the Massachusetts Institute of Technology and the developer studio King (Candy Crush Saga), which belongs to Activision Blizzard.
The tool was used, among other things, in the production of Call of Duty Vanguard. "We used it to explore what 'more diversity' looks like for characters in both campaign multiplayer and live seasons," says Alayna Cole of Sledgehammer Games.
The King's Diversity Space Tool has caused a lot of outrage and criticism in the community. Players and developers write in social networks, among other things, that you cannot force diversity with numbers and that Activision Blizzard should ensure more diversity within its teams.
In an Activision blog post, Jacqueline Chomatas, Globalization Project Manager at King, mentions that the Diversity Space Tool takes basic characteristics such as gender, body type, role (hero or villain), age, and race. It also applies other, more granular values, such as culture, sexual orientation, physical and cognitive abilities, or socioeconomic background.