On the 10th death anniversary of Steve Jobs, Apple has dedicated the cover of its website to a clip that recalls some of the most iconic moments of his time at the company.
Apple has released a message on its website in the form of a video. In addition to this, the company has launched a message to the Steve Jobs family, in which they speak of overcoming, mourning and gratitude. Some lines that highlight Jobs' work at Apple and his fight against cancer.
Under the motto 'Celebrating Steve', Apple has shared a video in which it compiles some of its most important moments in the company. The presentations of the Macintosh, iMac, iPod and iPhone, plus the announcement that he would no longer be the "acting" CEO of the company, are just some of the moments that the company has chosen for the clip. And all under the narration of Steve Jobs himself.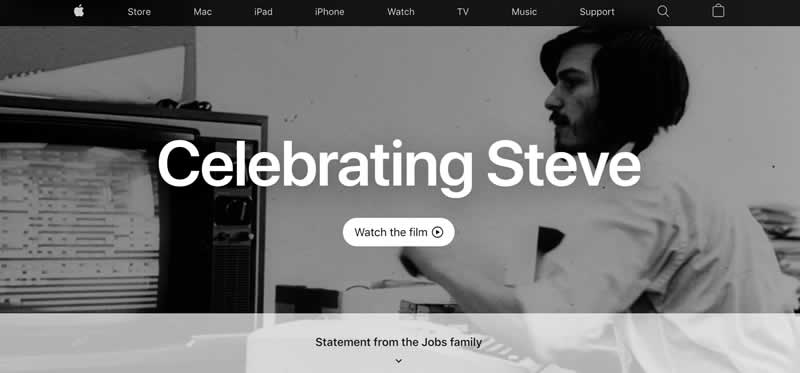 The video in tribute is accompanied by a statement from the Jobs family: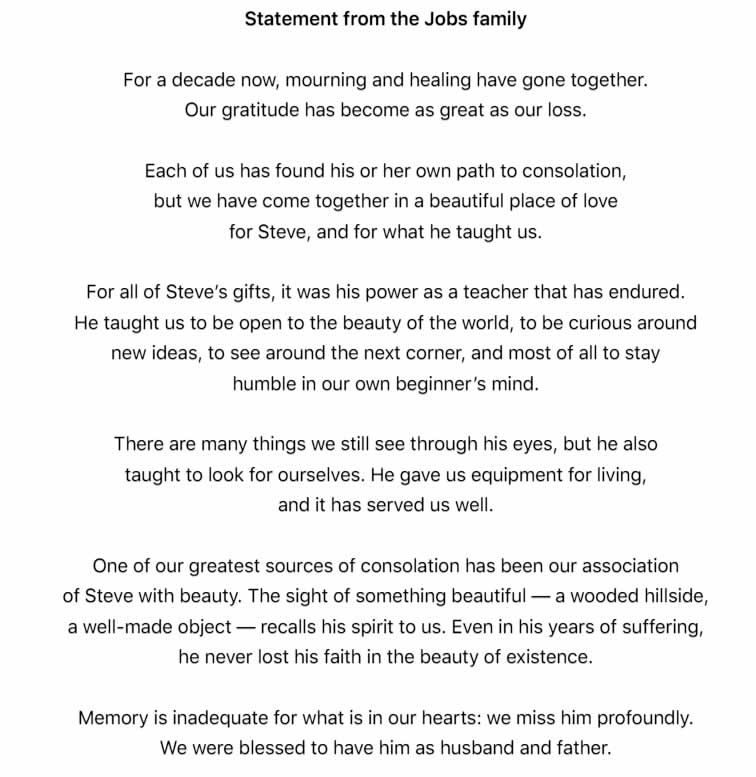 The current CEO of Apple, Tim Cook, also remembered Steve Jobs, who placed all his trust in him by recommending him as his successor. On his Twitter account, he shared the same video that appears on the company's website; and he accompanied it with one of Jobs's catchphrases: "People with passion can change the world for the better."