Google is developing a new accessibility feature for Android that will allow you to control your phone using a smile or raised eyebrows.
The new feature is called Camera Switch, introduced in the 12th version of the Android Accessibility Suite, which was released with the fourth beta of Android 12. The new version of the application is not yet available on Google Play, but there is an APK file that can be downloaded to test the new service, as XDA Developers explains. However, it is unknown if the Google Android team plans to officially release this tool for previous versions of Android.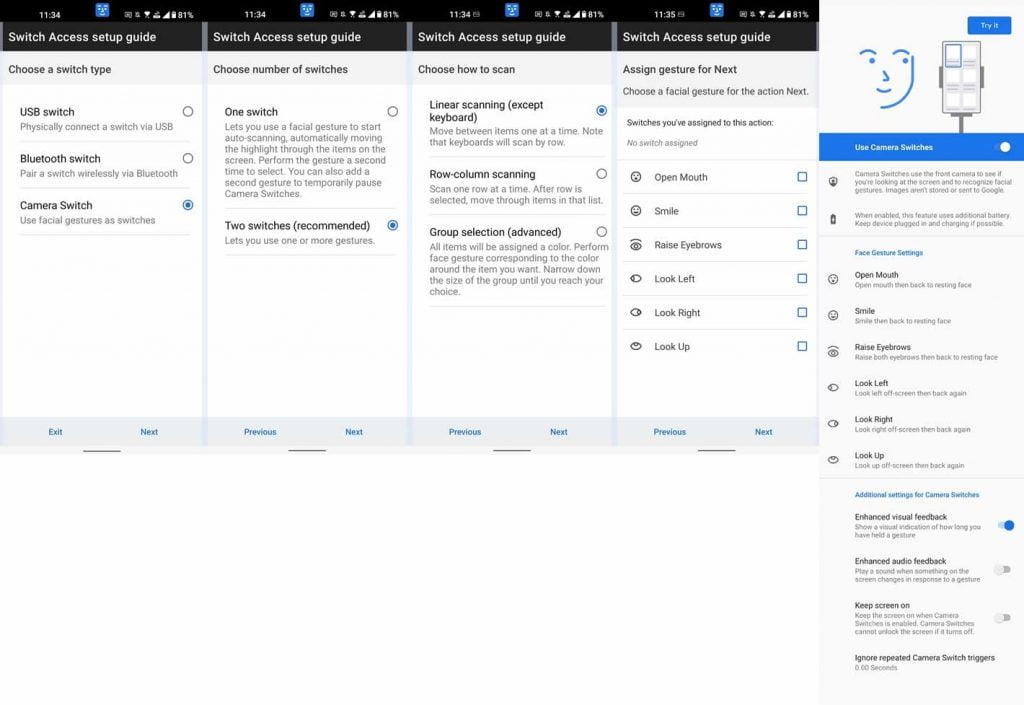 The new feature allows users to use facial expressions to access a range of controls. There are six gestures in the application — open mouth, smile, raised eyebrows, look to the left, look to the right, look up. For each of them, you can assign a specific action — for example, open an application, go to settings, scroll and others.
Also, users will be able to adjust the "sensitivity" of the service when recognizing facial expressions, which should exclude the possibility of accidental activation.
As XDA Developers writes, the new accessibility feature could negatively affect power consumption. Ideally, phones should be connected to the network while it is in use.
The arrival of the new feature alongside the latest Android 12 beta suggests it will be officially launched as part of the operating system update later this year.