Facebook has finally launched the most anticipated Facebook dark mode feature in its desktop version. The feature is available for everyone and you can enable dark mode on Facebook simply by switching to its new web interface.
According to reports, Facebook started testing this dark mode feature in October 2019 and the company also showcased it at the F8 conference last year. And now it has been officially rolled out and users can opt-in to get this new web interface where you can activate Facebook dark mode before it becomes the default for everyone later this year.
To enable Facebook dark mode on desktop version — first, you have to switch to the new Facebook design. For that, open facebook.com on Google Chrome as it is the only browser now supports the new design.
In the Facebook home page, click on the options drop-down menu in the top-right corner to find the option "Switch To New Facebook." Tap on that to activate the new desktop interface of Facebook.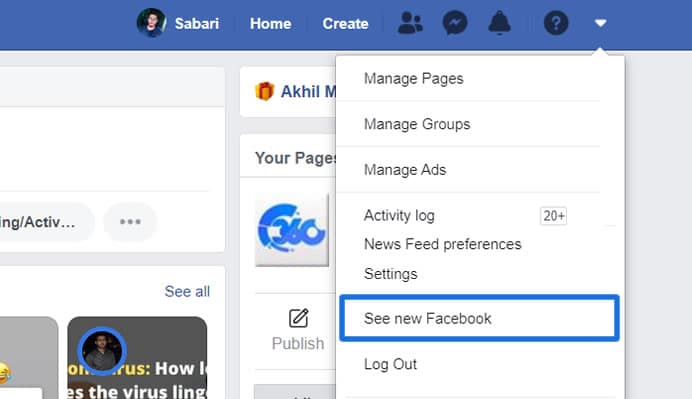 Now a pop up will appear on the screen asking you to choose either "light mode" or "dark mode" of Facebook. Choose the dark mode to experience the newly revamped Facebook newsfeed.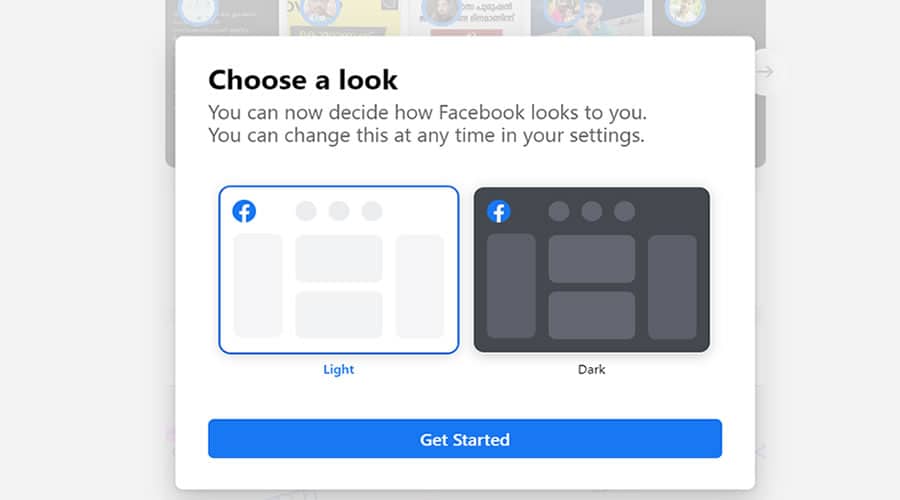 Also any time you can disable Facebook dark mode and go back to light mode version by going to options drop-down menu in the top-right corner. Also, if you are not satisfied with the new design you can switch back to the classic Facebook design from the same menu.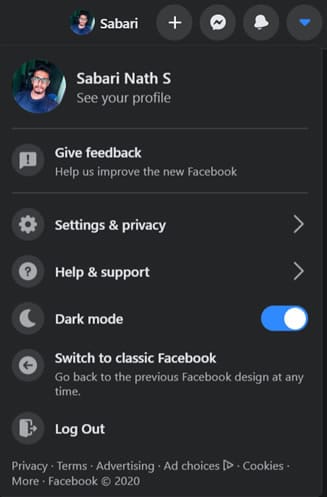 When compared to the classic version, the new Facebook web interface is much more user friendly and includes ease of navigation. From the top menu bar itself, you can easily switch to the video tab or Marketplace or Groups or Game streaming. The new design loads faster than the old one and the large fonts also make the pages easier to read.