Facebook-owned virtual reality company,Oculus CEO Brendan Iribe had his Twitter account hacked Wednesday; and funny thing is the hacker demand a free  Rift VR in exchange for hacked Twitter account.
The hacker, who has not been identified yet, changed Iribe's cover photo and replaced his bio to "im not testing ya security im just having a laugh."
The hack became apparent when a tweet from Iribe Twitter account was made saying: "We here @oculus are very excited to announce our new CEO. @Lid ! :)"


Also Read : A Hacker Claims to be Selling 32m Twitter Accounts on the Dark Web
Even after two hours of the first tweet they were still visible on the page with new ones coming at intervals. It appears whether Iribe was not aware of the hack for a long time or the security team at Twitter is having a hard time taking back control of the handle. The hacker on the other hand seemed to be having fun.
A Twitter user named Qui, @Lid, is apparently behind the hack. The handle owner tweeted from his own account saying, "Lol just became CEO of this shit company @oculus."


Declaring himself the CEO was just the beginning of a series of tweets. He later tweeted, "imagine creating the coolest s*** to ever be introduced to gaming and technology but using the same pass for 4 years lol… silly mr CEO!"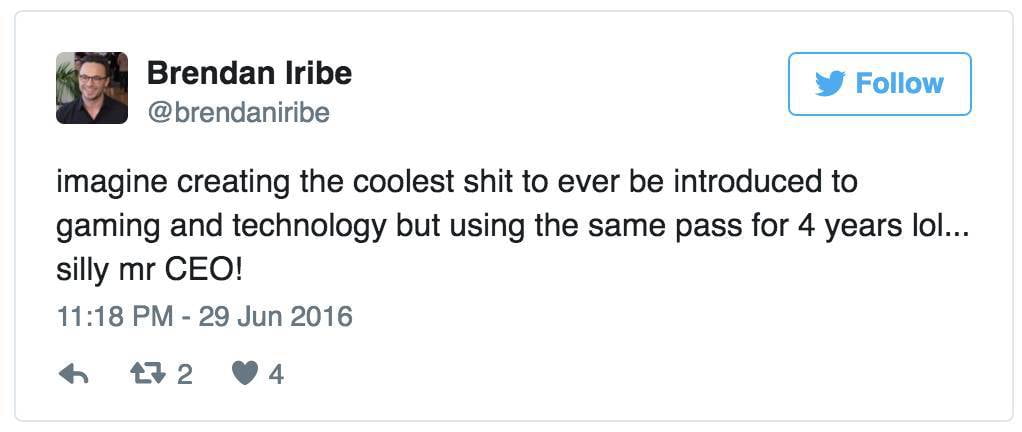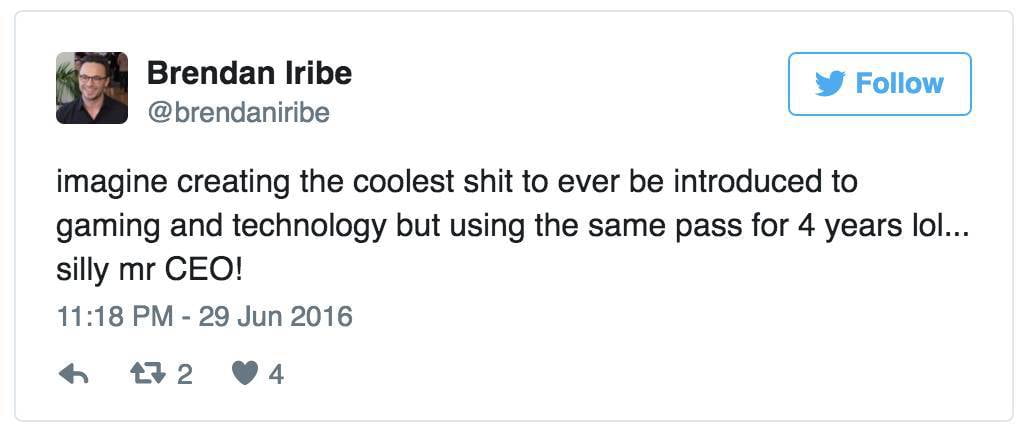 In other tweets the hacker demanded from Iribe to send him a free Oculus Rift VR. "If Brendan wants his twitter back i want a free oculus rift so i can watch porn the cool way," the hacker said.
Also Read : Learn How To Create A Super Secure Password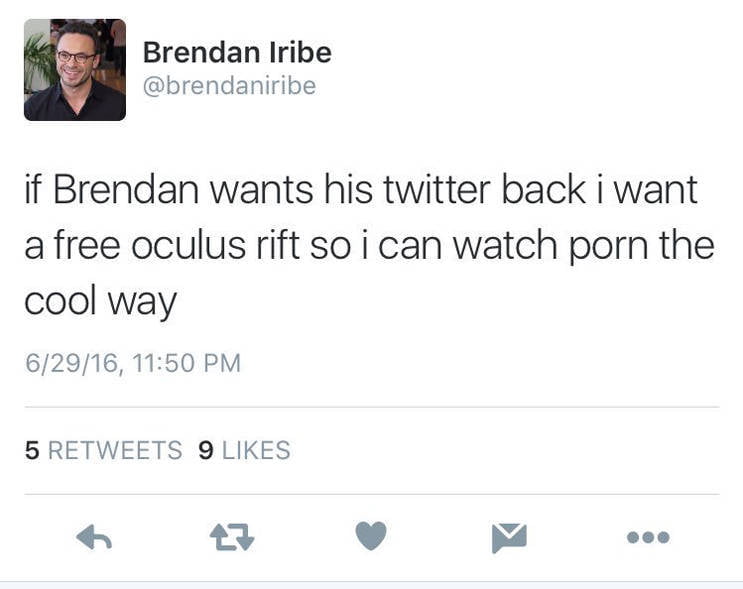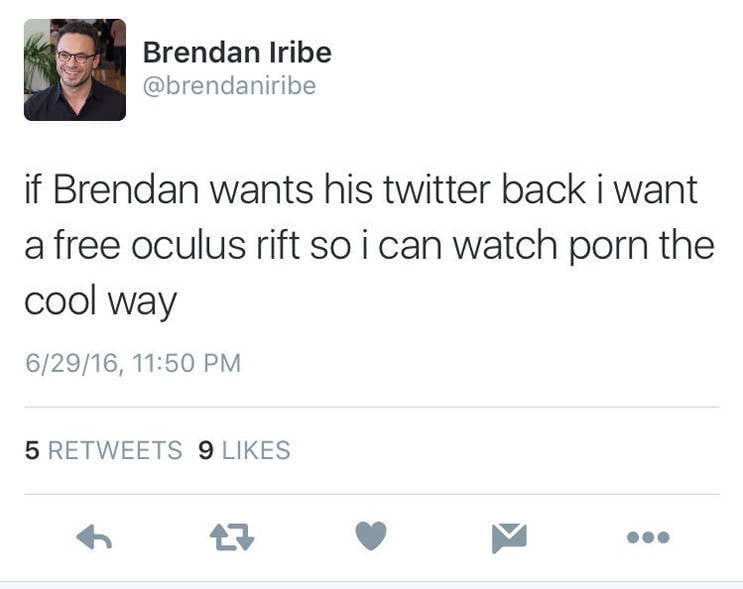 All the tweets in question have since been removed from Iribe's Twitter feed, and the account has now been restored.
The hacker later told Tech Crunch that he was able to get the hold on Iribe's Twitter account by using his credentials exposed in recent MySpace data breach.
Earlier this month, Mark Zuckerberg's Twitter was also hacked, although, the Twitter hack was caused due to a LinkedIn hack which happened back in 2012. Unfortunately for Zuckerberg, he had been using the same password for both LinkedIn and Twitter. To add insult to the injury the password was "dadada".
Also Read : Soon Twitter will have 10,000-Character Tweets