Facebook has redesigned the form of interaction on its pages, making a drastic decision — it has removed the "Like" button from all its pages, a symbol of the network's identity.
Facebook has decided to completely change not only the design of its Pages but also how users, artists, brands, and companies interact with each other. Mark Zuckerberg and his company have decided that the Pages from now on will only show the number of followers of the same, and profound aesthetic changes will be made.
This is how Facebook justifies it: "We are removing 'Likes' to focus on followers and simplify the way people connect to their favorite pages." Because that's the idea; simplify interactions between users and pages.
According to Facebook, "unlike Likes, a page's followers represent people who can receive updates from the pages, which helps public figures have a stronger indication of their fan base." Thus, influencers and public people have a better view of the success of their pages.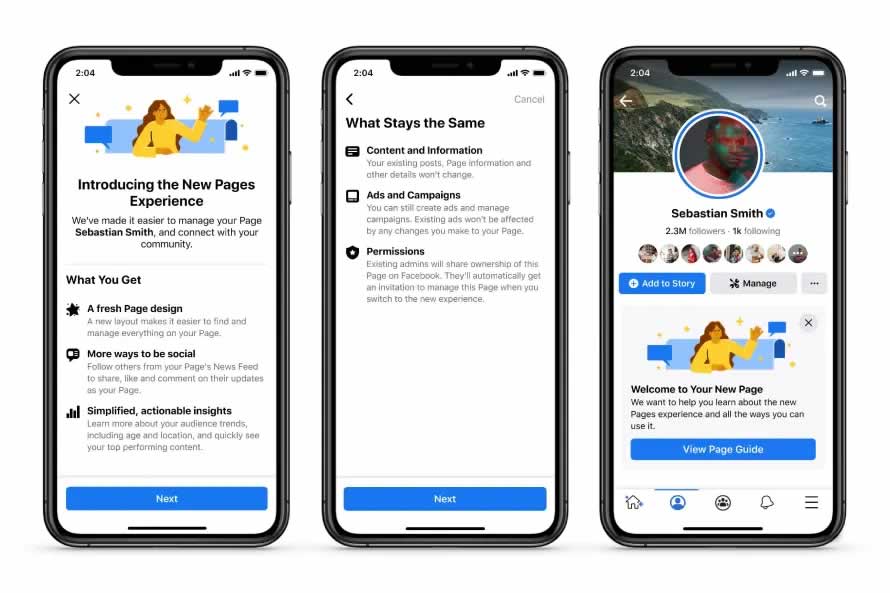 With the elimination of the 'Likes', important aesthetic and functional changes also come. Specifically, there will be up to 6 important changes;
new "and intuitive" design,
dedicated news to discover and join conversations,
improved navigation between profiles and pages,
updated administration controls,
more relevant and useful information and news and
finally better features to detect spam and identity theft.
Facebook seeks to make the design "cleaner and more optimized", making it easier for users to switch between personal and public person profiles as well as better view biographies, posts, and important information.
A new space will be added in the Newsfeed dedicated to users joining new conversations, seeking to match the news section of the pages with the main page that each user sees when opening the application.
Posts, comments, and posts from public people and page managers will be displayed at the top of the News section to make these conversations on the pages more visible.