Apple has introduced the MagSafe Battery Pack for its iPhone 12 series. The magnetic battery is attached to the back of the smartphone using the magnetic force. This only works with the iPhone 12 and the Pro and Mini models, but not with older iPhones because no magnets are built into them.
The accessory will be available for $99 dollars and will work with the iPhone 12, iPhone 12 mini, iPhone 12 Pro and iPhone 12 Pro Max. It is worth mentioning that the MagSafe Battery Pack comes with a capacity of 1460 mAh and charges the smartphone with a maximum of 5 watts. Also, iOS 14.7 is a prerequisite. This operating system version has not yet been released.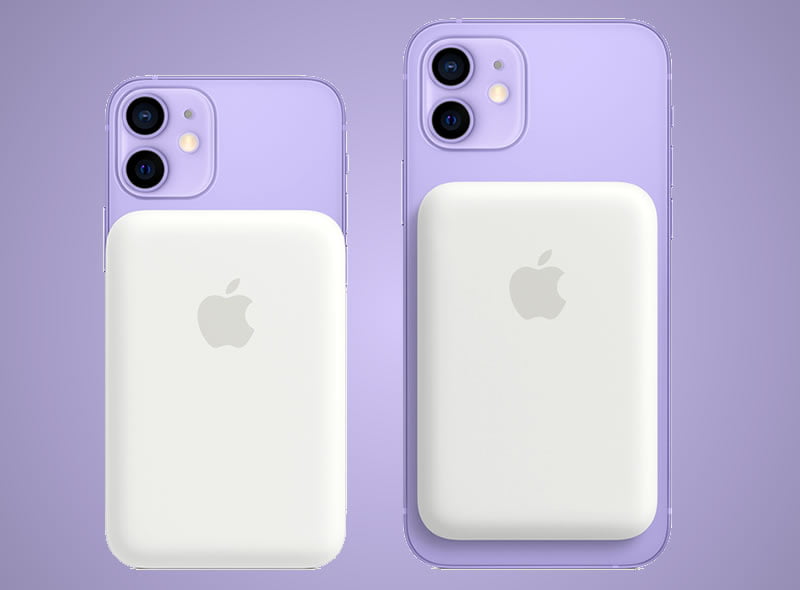 Another feature to consider is that Apple will allow you to charge both the iPhone 12 and the MagSafe Battery Pack simultaneously. For this, it will be necessary to connect the battery with a Lightning cable and then place it on the back of the device.
Although, the MagSafe Battery Pack does not include a charger or Lightning cable. Apple recommends using the 20 W charger. When connected to a power source of 20 watts or more, it can charge up to 15 watts.
The MagSafe Battery Pack is only available in white and can now be ordered from Apple's website. The delivery is currently scheduled to take place between July 22nd and 26th, 2021.