Google is currently working on a version of Android for virtual machines that will be released under the name MicroDroid.
Android, Android Go, or Android AOSP have known versions for users, and now MicroDroid will be added to this list in the near future. MicroDroid would be a minimalist image of Linux based on Android.
In other words, it will be an even more cropped version of the generic Android images. According to the commit description, the goal of this project may be to allow a miniature version of Android to run to allow virtualization of an individual Android application rather than providing a full secondary desktop environment.
It has been in the AOSP source code of Android 12 where it has been possible to see this new miniature Android, which would be launched under the name MicroDroid.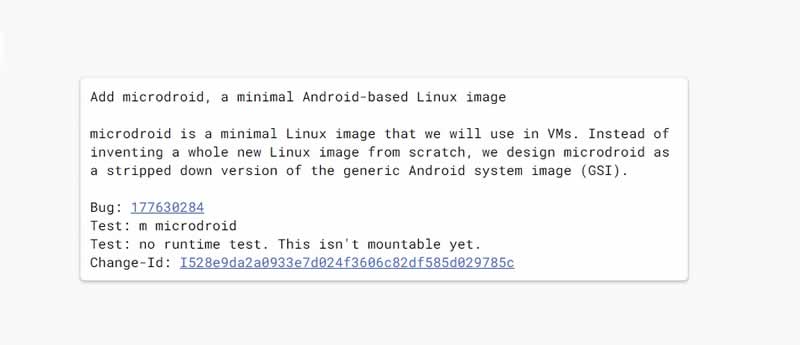 MicroDroid will also be included in the APEX virtualization module. There are doubts about the use or purpose of this, especially because Google has not said anything yet officially. Rumors suggest that Google is working on bringing the KVM virtualization system from Linux to Android. This would increase security by loading code with high privileges in a virtual machine, at the same level as the operating system.
Google has not yet officially confirmed the existence of MicroDroid or the concrete plans they have with this version. We will have to wait a few weeks to find out more about these plans, which could be announced with Android 12, but we do not know if it will be ready in time.