Without installing the necessary drivers for your computer system, there is no way your system will function as expected. Drivers are a key component of your computer system and must be updated regularly. Outdated drivers can trigger error messages and pop up constantly while you are working with your computer, so regular driver updates are necessary.
In recent years, updating PC drivers has become a chore. It can be time-consuming to search vendor websites, verify your Windows version, and double-check your present PC drivers. Fortunately, we live in an automated age.
So, the need for driver updater software is inevitable. Here, we have listed the top 3 driver updater tools that you can use to update your computer's drivers.
1. Driver Booster
Driver Booster is the most popular and the best option with a feature-rich UI. It's compatible with all versions of Windows and makes updating your drivers a breeze as it does all the work for you.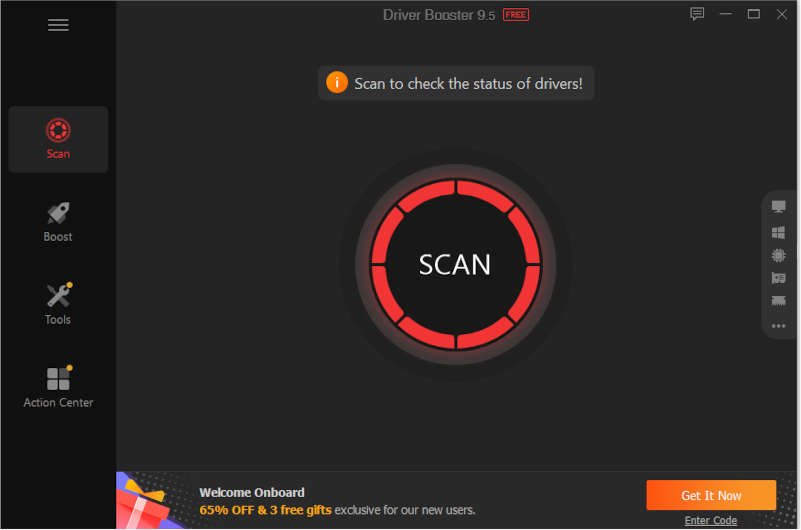 This driver updater runs automatically to find outdated drivers and supports over 6 million+ drivers, and with the pro pack, you get a collection of 8 million drivers from over 1,000 brands, so there's a good chance you'll find what your PC needs. When a new update appears, it will be downloaded from within the program, eliminating the need to manually get it from the official website of each manufacturer.
Before installing a driver, you can see how the new version compares to the currently installed driver. This is helpful in choosing whether to update or not. The program creates a restore point before installing the driver in case there is a problem with the installation.
An offline updater is also built-in. From the Tools tab, select the Offline option to export the driver information and open the file on a computer with a working Internet connection.
Other features are also available: rollback drivers, uninstall drivers, ignore drivers, export the list of drivers to a text file, free up system resources using Game Boost for better performance, and view detailed system information.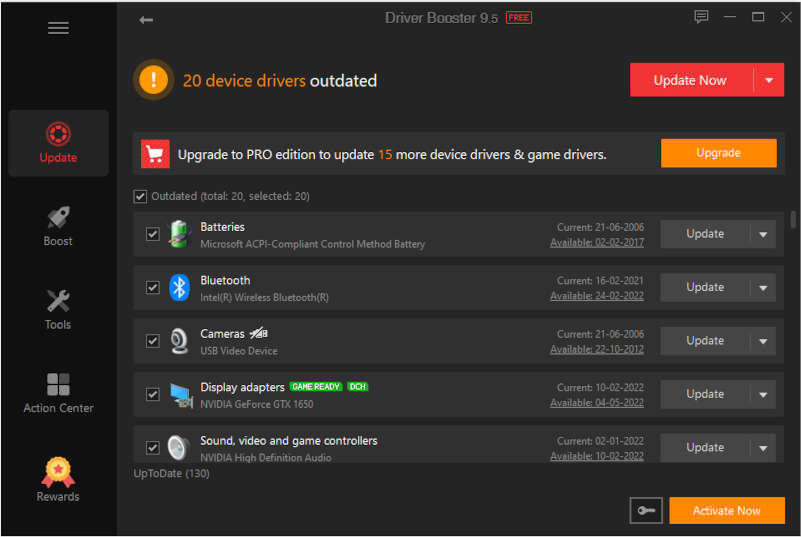 Pros
Automatically scans and identifies missing and faulty drivers
Update over 8 million device drivers and game components
Game component and driver priority updates
Update any driver with one click
Automatically backup all drivers and restore if needed
Provides offline driver updater
Download the super-fast update package
Fix common driver errors
Game booster
Compressed driver package
100% secure updates
Cons
Can't find anything bad except that the application advertises the company's other software like VPN, screen recorder etc. and prompts to install other applications during the installation process.
2. Driver Talent
Driver Talent, previously known as DriveTheLife is an efficient program to download device drivers, so you don't have to search the internet for official download links.
This application updates not only outdated or missing drivers but also fixes corrupt drivers and backs up all installed drivers. In the Peripheral Drivers option of ​​the program it shows the printer and USB drivers and gives a very clear indication if they are installed and working properly.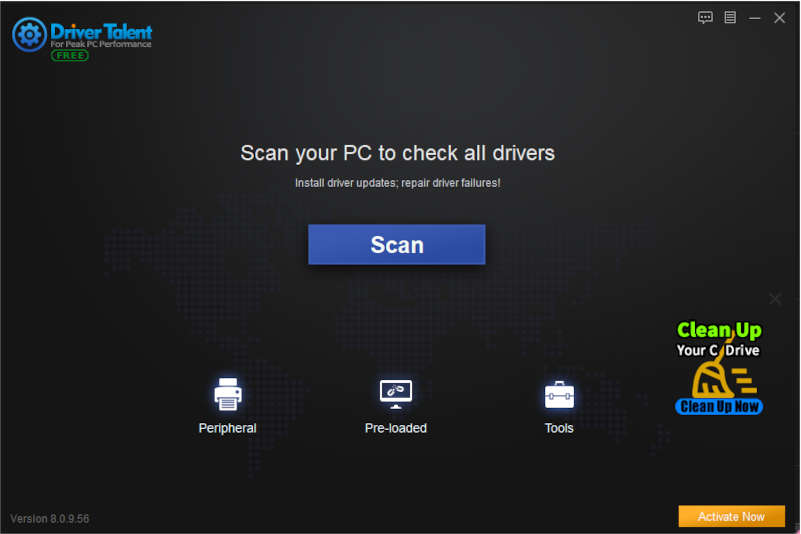 Before downloading, you can see the driver size, release date, and version number to make sure you're getting what you want. Another version includes network drivers and works offline. This is ideal if you need to install drivers but don't have the right network drivers installed. There is also a basic hardware information utility accessible from the program's Tools menu.
Pros
The program is easy to use.
Drivers are backed up before installation and uninstallation.
You can reinstall your existing driver.
Cons
Every driver has to be downloaded one by one.
Scan schedules cannot be modified.
Many features are shown but only available in paid version.
3. DriverMax
DriverMax is another driver updater application for windows. Like other applications, this one also has its own advantages and limitations.
In addition to updating outdated drivers, this program also backs up all of your currently installed drivers, restores using backed-up drivers, and identifies unknown hardware. You can create a system restore point, and perform an offline scan of your PC. Run automatic scans on a schedule without a network connection.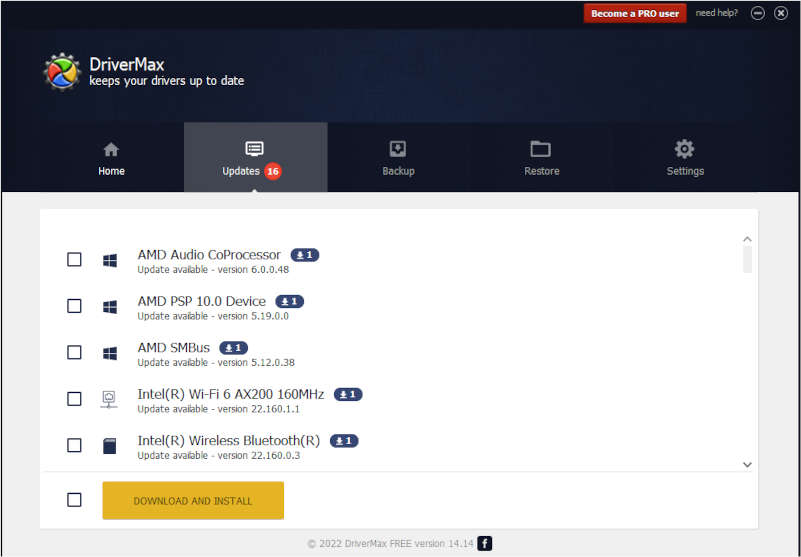 When updates are found, you'll see a notification at the bottom of the screen. You can also snooze the notification for a day if you want to check for updates later. If you decide to install updates, it will be installed automatically in the background, but it is limited to one at a time (a total of two per day).
DriverMax found far more outdated drivers than all other programs on this list. I checked the version numbers of the currently installed drivers and found that they were all valid updates. Paid users get additional perks like unlimited downloads, hourly driver checks, and automatic driver downloads.
Pros
Automatic driver installation.
You can back up all your device drivers.
Scan schedule customization is possible.
Cons
The free version only enables two driver downloads per day.
Every update has to be downloaded one by one.
If your system is running Windows operating system, programs like WindowsUpdateTool, and support assistant will automatically update drivers installed on your PC. Also, downloading the graphic drivers is easy with the default GPU program available on your PC. However, sometimes some drivers may become outdated, and that's when the above-mentioned tools will come in handy also. With these automatic driver updaters, you will be able to download all the drivers in one place.
All three applications are good, but I recommend you use the Driver booster as it has the largest driver collection.