The Microsoft OneDrive cloud storage service has been released as an official preview for Windows on ARM and macOS on Apple M1.
The software will run on devices such as the Surface Pro X and Apple's Macbooks with M1 Pro and M1 Max chips. With Build 21.240.1121.0001 for Windows on ARM and Build 21.239.1118.0001 for Apple Silicon — users with Insider Access can access it.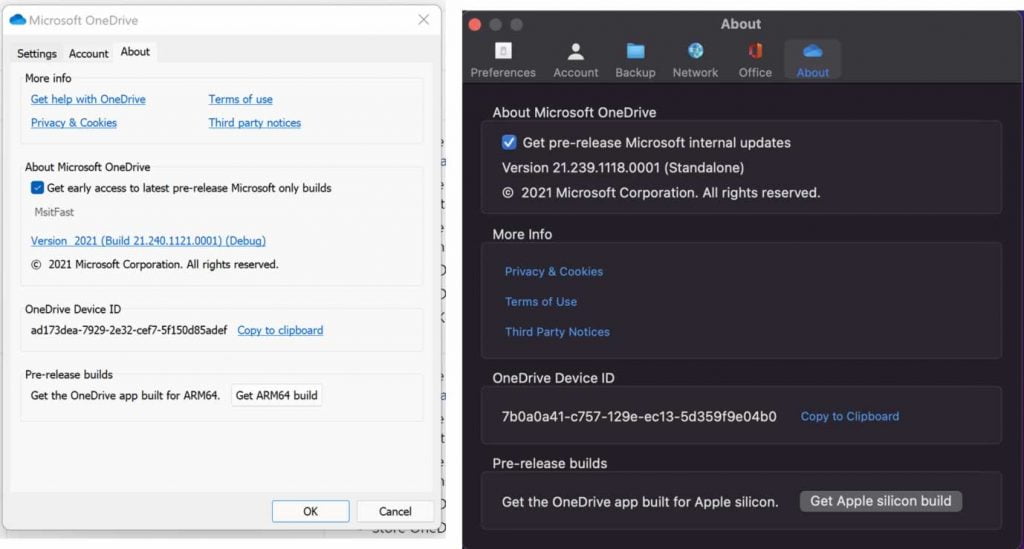 Microsoft has also summarized how users can choose between the 32-bit, 64-bit and ARM version of OneDrive in a corresponding support article.
Usually, the OneDrive folder is integrated into the respective directory structure of the host OS. Ultimately, it is a link to online storage in the cloud.
Onedrive Sync is responsible for synchronizing files on the local device with the Microsoft cloud. Customers typically get a few gigabytes of storage space that is included in a Microsoft 365 subscription.