At its annual developer conference Build 2022, Microsoft unveiled its first Windows Development Kit on ARM — Project Volterra — a minicomputer similar to Apple's Mac Mini that hides a Qualcomm ARM processor inside.
The hardware is a development platform designed specially to help developers to build applications that take advantage of new AI capabilities with the built-in Neural Processing Unit (NPU) and add support for Windows 11 on ARM.
As far as ports are concerned, Project Volterra has three USB-A ports, one DisplayPort, one Ethernet, and two USB-C ports. The device's chassis, moreover, has been made with recycled plastics from the ocean.
Microsoft has said it's an Arm-based device running Qualcomm's Snapdragon computing platform — whether it's the Snapdragon 8cx Gen 3 or something else, we don't know yet.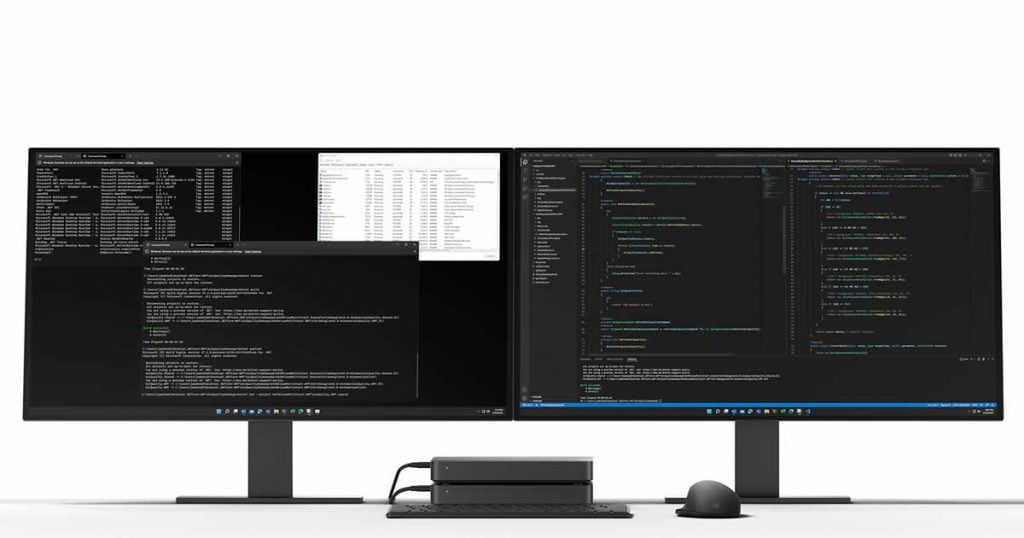 In addition, Qualcomm announced a new Qualcomm Neural Processing SDK for Windows toolkit to help developers explore AI scenarios in their applications. Microsoft intends to bring NPU support to the end-to-end Windows platform.
Microsoft is also releasing a number of software tools for ARM, such as Visual Studio 2022 and VSCode, Visual C++, Modern .NET 6 and Java, Classic .NET framework, Windows Terminal, and WSL and WSA to run Linux and Android applications. The first preview of these tools will be available in the next few weeks.