Razer has presented its own smart glasses — Razer Anzu — the first to be launched by the brand and which are intended to be the perfect complement to stay connected all day.
The Razer Anzu will work like normal glasses, protecting from sunlight or blue light from the screens, but they also have a number of smart functions. They come in two different designs so that each user is going to buy the model that fits their style.
They have touch controls and open-ear audio, with wireless sound and integrated microphones, and what this product is looking for is that we can not only listen to music through these glasses but also that we are connected to our smartphone in a different way.
These Razer Anzu have smart controls, with a touch interface located on the temples of the glasses. With them, we can play music, pause songs, manage calls and activate the voice assistant of our smartphone. We can hear all these thanks to speakers, again, integrated into the pins.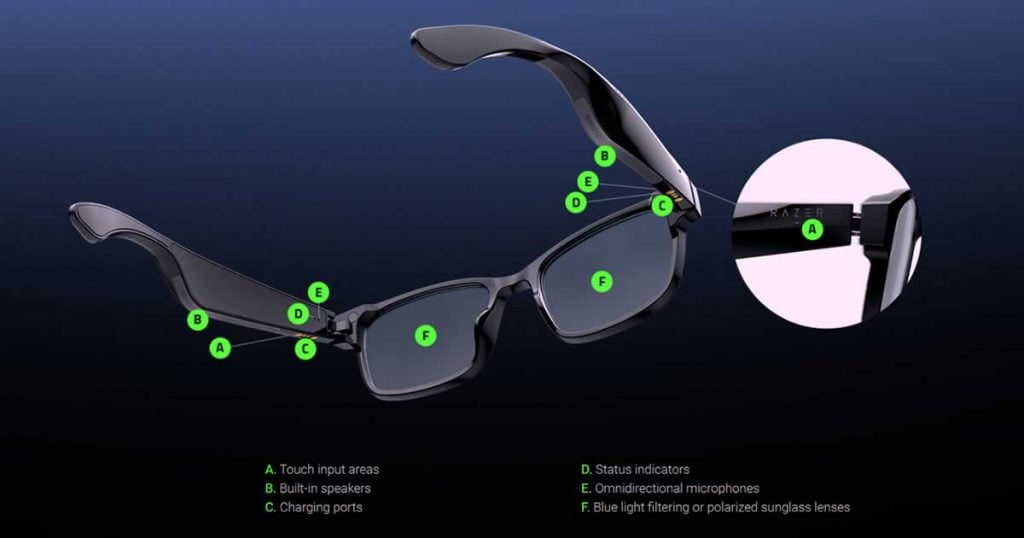 In terms of protection, these glasses will reduce blue light by 35% and offer a 99% level of UV protection against sunlight, and are also compatible with prescription lenses.
Enjoy 5 hours of battery backup. The smart glasses is equipped Bluetooth 5.1 connection, and Razer also confirms that they are resistant to water using the IPX4 protocol, so they are not affected by splashes.
The Razer Anzu is already officially launched on the Razer website in its two versions (circular and rectangular). The price of both models is $199.99. It is not known if they will be available in other outlets and both arrive in one color.