Since TikTok began to be successful, we have heard rumors from inside Google that they were also developing a similar app. Finally, and after a long wait, Youtube Shorts is official — the new TikTok competitor — just like Instagram did with Reels.
At the moment, Youtube Shorts is only available in one market, India, and that is no coincidence since the TikTok has already been banned along with many more of Chinese apps, due to the political confrontation between both countries.
Therefore, it is evident that YouTube wants to take advantage of this repudiation to launch its competitor right now, in one of the most important markets of TikTok.
As its name suggests, Youtube Shorts is basically YouTube but focused on very short videos, 15 seconds or less . Therefore, there is no time for long boring introductions or sponsored shoutouts — content is straightforward and burns quickly to move on to the next one.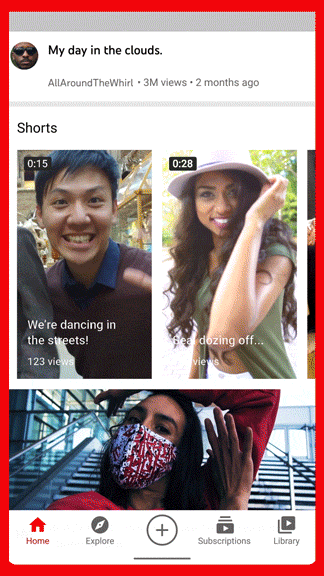 YouTube sells Shorts' launch as a return to its beginnings, referring to "Me at the zoo," the first video uploaded to YouTube that lasts just 18 seconds.
Youtube Shorts appears as a new option in the Youtube mobile app. The app will allow us to introduce variations, such as the playback speed or add background music.
Youtube Shorts is going to be a good alternative for established YouTubers to offer more content to their audience without spending so much time — Google has learned a lot from TikTok.
But will it be the replacement for TikTok? That is already somewhat more difficult to say. Even if TikTok disappears from the market one day, there will be no shortage of alternatives.